Kat T. - Chemistry, Science, Math and Russian (bilingual, native) Tutor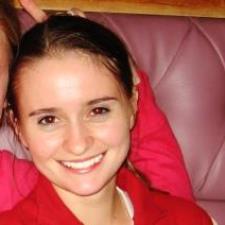 $40 / hr
Los Angeles, CA
30 miles Travel Radius

In-person + Online
I graduated from two high-ranked universities in the world: Belarusian State University (degree in Healthcare Administration) and UCLA (degree in Biochemistry). I am a well-articulated native Russian speaker, and I have been tutoring Russian for over ten years. I am familiar with every aspect of Russian culture, including business and travelling. Besides that, I teach college and high school science courses: Chemistry, Organic Chemistry, Biochemistry, Physics, Biology and Math.


I have a de...
Reviews
Great lesson with Kat. We jumped right in and for an hour I spoke Russian. She is knowledgeable, patient, constructive and full of encouragement. Highly recommend.
- Chris S. from Los Angeles, CA
Kat was great I really loved this session I have no background in the Russian language but she was very helpful in getting me started.
- Joe K. from San Diego, CA
What didn't I learn? We covered a lot of ground. Nice reminder of what i already know, without letting me get ahead of myself. Kat offered her four step approach to improving my skills, which allows for building upon a fairly solid foundation while breaking down the language in more ways than I thought possible. Highly recommend.
- Allen S. from Woodland Hills, CA
Kat was by far the best tutor I've found here on Wyzant. She is so patient, nice, and knows the material very well. I definitely recommend her if anyone needs help with chemistry.
- Kelly T. from Northridge, CA
If you're looking to learn Russian with someone who has a game plan and can explain things clearly, Kat is the one for you. I've seen other tutors that either aren't as prepared or can't communicate clearly. Kat is definitely excellent in comparison.
- Aron H. from Los Angeles, CA
She has helped me with the material and I was able to improve my knowledge. it was a hard material but she kinda made it easier
- David H. from Los Angeles, CA
I am a pharmacy tech student, & Kat is teaching me how to figure out the math through dimensional analysis. This is new to me, but she's teaching me how to do it step by step. I appreciate how knowledgeable and encouraging she is. She's prepared, thorough, and patient. After one session, I already feel more confident w/the math. Thank you!
- Natalie M. from Los Angeles, CA
Search More Tutors