Rebecca B. - Photography, Lightroom, General Computer, MS Office - Online or 1:1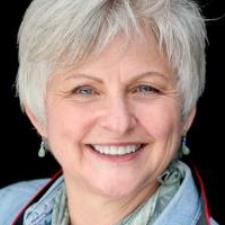 $59 / hr
Beaverton, OR
40 miles Travel Radius

In-person + Online
Experienced classroom and private instructor on all things computer and photography. Adobe Certified Expert ~ Lightroom. In-person within 15 miles of Beaverton OR or online anywhere.

I am passionate about a lot of things. People. Technology. Being of service. Laughing a lot. Photography. Empowering others to do what they want. Bringing out the best in others. Having fun. Learning. Leaving a legacy. Telling stories with photos.

Hence, Pixelegacy ? a merging of all of these passions that enab...
Reviews
Rebecca is a gifted and caring teacher. I am so happy to have found her because I know I'll be calling on her again. I feel like I made another friend that day who will help me figure this stuff out and maybe even give me a nudge from time to time on my photographic path. You certainly cannot go wrong when choosing Rebecca as your tutor. She cares about the help you need and is determined to make that happen. She is encouraging and extremely pleasant to work with.
- Carol W. from San Diego, CA
Rebecca helped me finish a PowerPoint. She realized I didn?t want to use it again. She went from teaching to doing. That?s exactly what I wanted and I hadn?t really expressed that. She?s a lovely, intelligent woman. I would go to her without hesitation. She is very reliable. Despite challenging traffic, she made it to my home. I would not have blamed her for turning back.
- Judi G. from Vancouver, WA
Working with Rebecca was a pleasure and a relief. She KNOWS Lightroom! She gave me clear and concise explanations of the processes I wanted to learn, and didn't confuse me by telling me more than I was able to absorb or use, given my present understanding of Lightroom navigation. She provided me with her Lightroom booklet and a video of our meeting, so that I could review exactly what she showed me, which has helped me clarify my understandings as I walk through the processes again, on my own. Having these additional learning aides is definitely helping me better cement into my memory the processes we discussed. Being tutored by Rebecca was a wonderful experience. She has a way of imparting her knowledge and assistance in a manner that helps me feel like it is all quite doable, and hence, I have a renewed excitement around the challenging process of learning Lightroom! Her manner of teaching also helped me calm my own learning anxieties. It is gratifying and a relief knowing I have a tutor 'in my hip pocket' who is willing and able to help me become more adept and proficient with Lightroom. Rebecca is VERY helpful and, provided a well done session! Without question, 5 Stars!
- Jenny M. from Seattle, WA
I had lots of questions as she was explaining what Ibthought my plan was. I was concerned about hiring a consultant but was well wroth the money and saved me weeks worth of frustration. Booked another session after working on our plan. 5 stars and doing another session.
- Tim H. from Lapeer, MI
Rebecca has just the right amount of showing me how to do something, or guiding me to do it myself. I was a cooperative learning teacher myself, so I appreciate how well this works. She solved my "problems" with Word and I will be calling her again since my computer knowledge is minimal, and hers is vast.
- Sherl R. from West Linn, OR
Rebecca has been the tutor of my dreams! She helped guide me through the intricacies of Lightroom, and helped me make MAJOR advances in organizing my large photo library. She helped me with the challenge of having a PC at work and a Mac at home, and makes mundane tasks seem like so much fun. I highly recommend her! Every time that I get my 'tasks' completed, I contact her to help me with next steps and will continue to do so.
- Linda C. from Portland, OR
I messed up my LR catalog so badly that I couldn't access any of my images. I spent several days trying to figure out what I had done only making things worse. She came to my home, on time, and easily fixed my mess. She went through my laptop optimizing everything and she also taught me a lot of LR tricks I didn't know about. I picked her blindly, but I know I chose the right person. She was knowledgable, kind, and friendly. I now plan on hiring her just for check ups at least once a year. I highly recommend her she's awesome!
- Laura B. from Vancouver, WA
I was taking an online class entitled "Spreadsheet Applications".. The last two assignments proved to be very difficult. When I reached out to Rebecca, she was very prompt in answering my e-mails, my questions, as well as setting up an appointment time. She is very knowledgeable, professional, as well as courteous. Thanks to her assistance, I ended up getting a B+ in the class.
- Walter S. from Wilsonville, OR
She was on time and was very professional. My husband tells me she was very knowledgeable, patient and really was a great teacher. We would recommend Rebecca to others and will ask for her again if he needs it. Thank you very much, Leesa Gango.
- Leesa G. from Lake Oswego, OR
Rebecca has a very patient and calm assurance that made me feel comfortable and at ease. I look forward to working with her again.
- Laura P. from Terrace Park, OH
Rebecca was excellent! She helped me complete processes and correct hard drive data in ways that I could never have done without her assistance. I would without question, highly recommend her to anyone who is having any challenges with their Lightroom program!
- CARL G. from New Hope, PA
Rebecca has been more than helpful with helping me sort out my disorganized catalog. She shows great patience. I highly recommend her for help.
- Julie K. from Oakland, CA
She patiently taught me some especially basic functions, things my grandchildren can undoubtedly do in their sleep, as well as get my pictures on Craig's List. She also began teaching me about organizing my photos, and how to make photo books. Rebecca accepted me where I was in the world of cyber space (square 1!), without judgment
- Patricia B. from Lake Oswego, OR
Lightroom questions. Getting photos into hard drives, sort, search, name them. All other questions that I had. easy to schedule.
- CIndy B. from Scottsdale, AZ
Stackable graphs in excel Easy to talk with. I am an older student. Baby boomer. She got me. Increase my comfort level with excel & my fear is gone. I have a deeper understanding of conditional formatting.
- Alesia S. from Hillsboro, OR
Search More Tutors