Jennifer H. - JH Fine Art & Design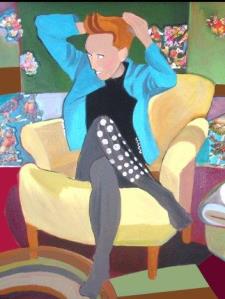 $25 / hr
Bloomington, IN
15 miles Travel Radius

In-person
My name is Jen. I have worked as a painter since graduating from IU Bloomington in 2000 in the Fine Arts. My website is www.jenniferherrold.com Recently I am pursuing my MFA at IU in Graphic Design, as I also do freelance work in this field.
I have accumulated around 5 years of teaching experience in a variety of situations. This past year I taught Introduction to Graphic design at IU, which covered the basics of design and the Adobe Creative Suite software. In addition, I taught high...
Reviews
I went into this tutoring session with no experience in the fine arts at all. Jennifer proved to be very knowledgeable on the subject matter. She answered all my questions and had great drawing exercises for me to do when I arrived. She was enthusiastic in helping me improve my drawing skill, genuinely interested in my goals as an artist, and realistic about how to reach them. She is very kind, plus her own impressive artwork decorates her studio, so you know she is very talented and passionate about the arts. I'd highly recommend, if I didn't just get an internship in a different city, I'd be back in a second!
- Alec H. from Plain City, OH
Search More Tutors