Laura L. - Tutor
Personalized Photography & Photoshop Tutoring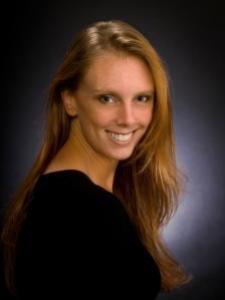 (11)

In-person + Online

Contact Laura L.

Your first hour with any tutor is always 100% refundable!
Personal Statement
Hello! My name is Laura. I have been a photographer for over 10 years and have been teaching photography and Photoshop through Chemeketa Community College for over 4 years. I enjoy sharing information with interested and motivated students almost as much as I enjoy photography so if you have a burning passion to learn (or even a smoldering ember to learn), I can help you enhance your photographic skills, changing photography from an occasional activity to a loved hobby with a personalized ...
Reviews
I found Laura to be very knowledgeable & enthusiastic about cameras & photographic technique. She speaks very clearly & is easy to understand. Laura also used excellent analogies to explain the basics. She was patient & helpful. Laura asks what you want to learn & adapts her teaching to your needs. You will not go wrong in hiring Laura to be your tutor or mentor.
- Peggy M. from Tucson, AZ
I was converting to photoshop elements 15 and needed to come up quickly for a project. In two hours, Laura taught me exactly what I needed to know and answered every one of my questions. I now have an excellent understanding and am happily on my way focusing on content, not on how to make the program work for me. Laura responded quickly to my tutor request and was early to my session. I would absolutely recommend her.
- Kimberly O. from Beaverton, OR
Laura helped me learn the basics of Photoshop so I can learn how to create marketing materials for my company. She was very knowledgeable in the subject and instructed at a pace that was perfect for me. She answered all of my questions with no problem!
- Karly O. from Portland, OR
Laura is Great. She is very knowledgeable, and patient and moves at my pace. Great at explaining and demonstrating.
- Dan B. from Albany, OR