How to Pack Your Apartment for Storage
There are many reasons why someone would pack their apartment to be stored. Whether they are moving abroad for a semester or are moving back in with their parents, some people don't like to get rid of their belongings. So, they decide to rent a storage unit to keep their belongings safe for when they are ready to pull them out and get another apartment on their own.
Here are some strategic ways to pack your apartment that will make the process much easier for you.
Have a Plan
Plan out how you want to pack your apartment. Which rooms do you want to start with? We recommend that you start packing things that you don't use every day. This way you won't miss them while you are still living there.
Take a few days to start packing up your belongings. It's impossible to pack an entire apartment in just one day! Fit a few hours every day into your schedule to pack up your clothing, kitchen supplies, and more.
It might also help to create a to-do list so you know exactly what has to be done and when it needs to be done by.
Be Organized
Label everything! When you are putting things into storage, you're never going to remember what items are in which box. So, make sure you label every single box you put together. It can be as simple as which room it belongs in or as detailed as the type of items that are stored in the box. It's up to you!
It also helps to be organized when you actually pack your apartment. Decide which rooms you are going to work on first and which items you are going to pack. This will create a flow through your apartment as you pack.
Packing Fragile Items
You may feel rushed or tired of packing up your apartment, but it's important to pay attention to the details. Make sure to wrap up your fragile items really well. Nobody likes opening a box when they're unpacking and finding their favorite wine glasses have been broken during the move.
Use newspaper, packing paper, paper towels, and even clothing or towels to wrap up your fragile items. Make sure to also be careful when putting items in the boxes. Put heavier items on the bottom and lighter items on top.
Keep Your Boxes Separate
While packing, your apartment can feel like a tornado came through and made a mess of everything. You have clothes in piles on the floor, boxes all over the place, and newspaper crumpled up and blowing around like tumbleweed. To stay sane and less stressed, keep all of your boxes in a separate space, away from items that you still have to pack.
This will keep your apartment clean and organized, which will then lead you to feel less stressed about packing your apartment.
Prepare Items for Storage
When you are packing items to be kept in a storage unit or basement, there is a little more that goes into it than if you were simply going to unpack within the next few days. Since they will be sitting in storage for a while, there are certain precautions to take to keep them from growing mold, protect them from temperature changes, and more.
Before you start to pack your apartment, do some research about how to store certain items like furniture, blankets, and more. You'll thank yourself when it comes time to take your items out of your storage unit.
Hire a Moving Company
In some instances, you may not be home when it's time to pack your apartment and move it into storage. This is a great opportunity to hire a professional packing and moving company. Before they start packing up your items, request a consultation and go through your apartment via FaceTime to explain anything there is to know about your items and apartment.
It's also a good idea to have a friend or family member come to oversee the execution of the project. They'll be there to answer any questions the company may have and to give some direction if needed. Make sure this is someone you trust.
Packing Your Apartment 
Nobody enjoys packing up all of their belongings, but it must be done. Whether you hire a company or do it yourself, there are ways to make the process easier. The key thing is to stay organized and plan your move ahead of time. Research how to pack and store certain items. Label all of your boxes and keep them separate from items that still need to be packed. If you aren't able to be present during the packing and moving, as a trusted friend or family member to oversee the process for you.
Discuss This Article
Recent COLLEGE Classifieds
10 Photos
18 Photos
1 Photo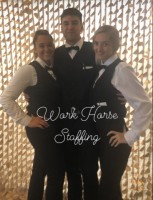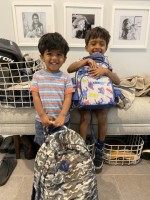 Nanny/babysitter/mother's helper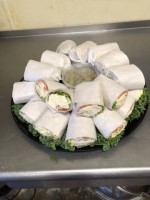 Get Top Stories Delivered Weekly