3 Food Storage Tips To Keep Your Groceries From Going Bad
When you are a college student, there is not much money to go around. The little money you do have goes towards the essentials, one of which is your food. Most college students cannot afford to go out to eat for all of their meals, which means it is grocery shopping you go.
However, food goes bad. It is not like your food will last forever, right? It is a little bit difficult to only feed and make meals for one. It makes it difficult to gauge how much food to buy or how much food to make at one time. On top of that, your schedule is crazy. Maybe you meant to eat lunch today but you got stuck on campus, cramming in the library, and time got away from you. Or your schedule is so hectic that you do not have time to go grocery shopping that often. You can only buy so much food at a time without it going bad, but you also do not have the time to go grocery shopping multiple times a week to make sure you have the freshest of ingredients to work with.
The college student lives in constant fear of their groceries going bad. So what's a poor college student to do? Read on for some food storage tips to keep your groceries from going bad!
Freezing Soup
Soup is an awesome food for college students to make. It is on the healthier side (usually), has vegetables (another healthy option), and does not take a lot of skill to prepare. But you can't make soup for just one meal or serving, right? So when you make soup, you end up with a lot of leftovers. But then how do you store all that soup? It is not like you can only eat soup for days on end. And then what do you store it in? If you use the pot you cooked it in, you can't use it for anything else while the soup is still in it.
Many soups can be frozen to be stored for later, but most people just pour it into a big Ziploc bag and freeze it. It makes it bulky and hard to store and then what are you going to do if you want to eat it again? Thaw it all when all you want is a cup and then freeze it back up?
A great storage hack for your soup is to pour individual servings into plastic cups and then freezing them like that. Once they are frozen, you can pry them out of the plastic cups and gather all your individual servings in one bag together. That way, you can access exactly how much soup you need whenever you need it and with very little effort. It is also a lot easier to store in your freezer!
Bananas
Bananas are a great staple for college students too. Cheap, delicious, and nutritious. You can buy a bunch at once and they are an easy snack to eat on the go as you run between classes. But it's really hard to buy only a couple of bananas as they come in bunches, then when you buy a bunch at once, you cannot eat them fast enough before they all go bad. It is a huge bummer and can discourage you from buying them.
The savvy saver, however, uses this storage hack to keep their bananas lasting as long as possible: wrapping them in plastic wrap. This might seem like a strange tip but the reason that bananas go bad so quickly is the fact that they release natural gases out of their stems. So if you wrap their stems in plastic wrap, you trap the gases inside and do not allow them to escape. This significantly delays the aging process and will keep your bananas fresh all school week long!
Dry Goods
If you have a pest problem and find bugs getting into your dry good like pasta, rice, and flour, then that is something you will definitely want to resolve. While these goods are expensive, why throw away what could have been perfectly good food? Do not let the bugs eat away at your grocery money by forcing you to re-buy your staples. Avoid it all by placing a bay leaf or two in each container. The bay leaf is a simple solution that will repel any creepy crawlies that come your way.
These are just a couple of tips that you can use to get your fresh food storage hacks underway. You can find hacks for almost any kind of food, so be sure to research the kinds of foods you buy, make, and eat so that you can find storage tips that work best for the kinds of groceries that you buy!
Discuss This Article
Recent COLLEGE Classifieds
10 Photos
11 Photos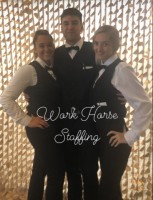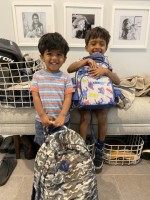 Nanny/babysitter/mother's helper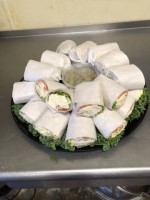 Get Top Stories Delivered Weekly