Post Classifieds
Cherry Mocha: Love in a Starbucks Drink
Do you smell that? It's love and friendship in the air what with both Galentine's Day and Valentine's Day quickly approaching.
While love should be celebrated no matter the time of year, there's just something about the sparkles, heart-shaped everything, and emphasis on love and friendship that surrounds February 14th.
This might come off as truly and deeply mad but, the Cherry Mocha is love in a Starbucks drink. (that was my attempt at being funny by referencing an old love song called Truly, Madly, Deeply, not sure if it worked).
Journey to Cherry Mocha Frap Love
The Cherry Mocha is available in both a hot option and a cold option which is the Cherry Mocha Frappuccino.
Being a chronic mouth-burner, I went with the cold option.
Right after the barista handed me my drink, I was all smiles over the color scheme of the drink.
The red and brown sprinkles on the whipped cream are reminiscent of chocolate hearts that are typically gifted on Valentine's Day or Galentine's Day.
The red sprinkles reminded me of either the box the chocolate hearts are inside of and or, the bright foil the aforementioned chocolate candies might be wrapped in. Since the red sprinkles represented either of those things, the chocolate sprinkles obviously represented.
Next, came the taste test. Would my taste buds be having a love affair that would send my heart a-twitter or, would I end up with a broken heart?
Love in a Drink
As I took my first sip, I felt like I was drinking a chocolate-covered cherry. Which, was odd at first —  since it makes more sense to eat a chocolate covered fruit rather than drink it —  but anyway, it was delicious.
The fact that the Cherry Mocha Frappuccino was able to convey such a flavor in liquid form is impressive and indeed, warmed my Valentine's Day-loving heart.
While this might come off as cliche, treating myself to a Cherry Mocha Frappuccino was giving myself a little bit of love on an ordinary day.
And, treating yourself isn't the only way to show yourself some love but, every now and again: getting yourself a little treat every so often is very much worth it.
Don't forget, you're the most important person in your life to love. That isn't selfishness, that's self-care.
So, if you need an extra reminder of that, try the Cherry Mocha which is indeed, love in every sip.
Discuss This Article
More Uloop Food Articles
COLLEGE HOUSING LISTINGS
See all COLLEGE Housing Listings
GET TOP STORIES DELIVERED WEEKLY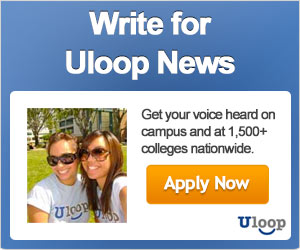 TOP 5 NEWS ARTICLES