Post Classifieds
Cheap Clothing Hacks to Dress Up Any Outfit
Clothing is expensive. That is the (extremely unfortunate) bottom line. Because of this, it is painful to have to purchase casual clothes and dressy clothes. So, what should us fashionistas do? Well, we have to be handy and find cool, new, and inexpensive ways to make our casual clothes dressier. Always start off with casual clothes because (1) they are less expensive and (2) it is always easier to dress an outfit up rather than dress it down.
The entire point of this article is to show you all cheap hacks to make casual outfits dressier. If this sounds intriguing and/or you are looking for some thrifty ways to save a few bucks when it comes to your fashion choices, be sure to read on!
Belts
Belts are a fantastic way to dress up any sort of casual outfit, and I'm not just saying this because I have had quite the belt-obsession recently. Belts can be expensive, but the pros of buying two or three belts outweigh the cons, I mean, it's a lot cheaper to purchase to belts than it is to purchase two entirely new outfits.
I personally like to have three different belts in my arsenal: one black belt, one beige/tan/light grey belt, and one fun belt. For the black belts, I recommend purchasing one with a gold belt buckle. In contrast, for the lighter belt, definitely opt for a silver belt buckle. When purchasing a fun belt, you can't really go wrong. I have to fun belts: (1) a red belt with a quilted pattern and a silver belt buckle and (2) a black belt with a gold tint with gold stars around the belt.
Belts are great with jeans and any sort of pants. One of my favorite outfits is gingham pants with a white t-shirt. Yet, this is not an outfit that can be worn to a nice restaurant. By adding a belt to the outfit, you are making it fancier and more acceptable to wear during a night out. If you have a light-wash pair of jeans that you want to wear at night, pair it with a black top and a black belt and boom, you're ready for a more upscale night on the town.
However, they can be used for so much more than that. For example, belts can be used to turn oversized shirts into dresses. If the t-shirt is a plain, solid-color cotton t-shirt, opt for one of your fun belts so that you add a little bit of spice to your outfit.
Booties
Booties are not only extremely comfortable, but they all give you some height and can make your outfit more upscale. Switching out your tennis shoes for a pair of booties can make nearly all outfits acceptable for a fancy night out. When it comes to booties, I would buy two pairs: a black pair and a beige/tan/light grey pair. Some great places to purchase cheap booties are Steve Madden, Nasty Gal, Revolve Clothing, Urban Outfitters, Nordstrom Rack, and Chinese Laundry.
Any and all of these websites will offer you great shoes for an amazing deal (definitely check out the sales before looking at the general store selection). If you are looking to splurge a bit, you can follow the same rules as for when buying a belt and purchase a pair of fun booties (snakeskin booties, well, not real snakeskin, are really in these days).
The beauty of booties is that you can wear them with anything. If you are going straight from class to a nice dinner, no need to change out of your jeans and top, just take off your boots/sneakers and put on booties. If you aren't in the mood to wear jeans, wear silk joggers and a tight top with a pair of booties. If you are wearing a sundress during the day with sneakers and decide you want to wear it at night, you just switch out your shoes. It's really that simple! Change up your booties too by looking into buying both suede and leather, you truly can't go wrong.
When it comes to dressing up even the most casual of ensembles, you have to think about the events that you plan on going to. For example, if you are a college student, think about the bars and restaurants that you and your friends frequent while you're at school. In addition, be sure to buy items that can be versatile (like black belts or black booties).
Pair any nice outfit with a small/medium-sized cross-body bag for all of your items and boom, you've got a perfectly fashionable and reasonably priced dressy outfit for a night on the town with your friends. To all of my readers, happy shopping and be sure to check out the websites that I listed throughout my article!
Discuss This Article
More Uloop Fashion Articles
COLLEGE HOUSING LISTINGS
See all COLLEGE Housing Listings
GET TOP STORIES DELIVERED WEEKLY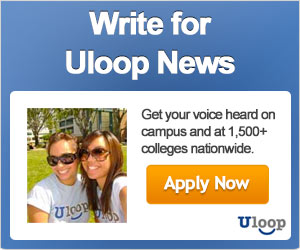 TOP 5 NEWS ARTICLES