Post Classifieds
9 Foods to Order for a Perfect Super Bowl Party
Super Bowl Sunday is almost here, and no matter which team you're rooting for, this probably means getting together with friends and family to celebrate the occasion. If you happen to be the one throwing the Super Bowl party this year, the most important aspect of your get-together (other than the football, of course) is the food. It's always a challenge to accommodate all of your friends and family, especially if they have different preferences and dietary restrictions, so preparing your menu is the key to having the perfect Super Bowl party. To ensure that your Super Bowl party is a success, regardless of which team wins, order some of the following crowd-pleasing dishes for the ideal party menu.
1. Wings
Wings are a classic Super Bowl food, and they'll likely be a big hit with your guests. Poll your guests to find out which sauces they like the best, or order a variety to be on the safe side. Wings are great finger food, so your guests can eat without taking their eyes of the game—and they can be enjoyed while still saving some room for other food to come.
2. Pizza
One food that's a staple at most Super Bowl parties, and for good reason, is pizza. If you're looking for something to order that will please everyone, young and old, pizza is a great option. Order a few different kinds so there's something for everyone—including a staple cheese pizza—and you'll be sure that no one will leave hungry.
3. Sub Sandwiches
Another meal that will be friendly to a college-student budget and that will give you a lot of options for your guests to choose from are sub sandwiches. Try to order a good variety of options, with a vegetarian sub thrown in if necessary, so that all of your guests can find something they like. You can even cut the sandwiches up into smaller sections, so that your guests can try a couple of different kinds.
4. Guacamole
One big crowd-pleaser that works for any occasion is guacamole. It's easy to eat so you won't have a big mess to clean up when everyone leaves, and you can order it mild or spicy depending on the preferences of your guests. Great for an appetizer or a side dish, guacamole is a staple party food for a reason.
5. Nachos
If you're looking for something a bit more exciting than plain old guacamole, then another great option for a Super Bowl party is nachos. Again, you can order them as spicy as you want, and you can also opt for vegetarian nachos if some of your guests d0n't eat meat, so that no one is left out.
6. Potato Skins
Potato skins are a great option for Super Bowl parties, considering they're just the right size for guests to nibble on (unlike full baked potatoes), and they're full of flavor and toppings. Your guests will be able to enjoy a couple potato skins while still saving some room for everything else you've ordered.
7. Spinach Artichoke Dip
Dips are great for any party, and will make the perfect appetizer for your Super Bowl party. Spinach and artichoke dip is a great way to go; it's warm, cheesy, and flavorful. It's a great way to get your party off to the right start—just make sure that your guests don't fill up on appetizers alone! 
8. Chili
Especially considering that the Super Bowl takes place in the middle of winter, one great option for a meal that will please your guests and will be ideal for the time of year is chili. It's also great when you're serving it to a number of people, as you can easily order vegetarian chili if you have some non-meat-eaters coming.
9. Cupcakes
Once they've finished their main meal, your guests are probably going to want something sweet to finish off with. Cupcakes are a great option for parties, since you can get an assortment to allow everyone to choose their favorites. Plus, they'll ensure that your guests eat just the right amount of dessert—not too much, but also not too little. Go for the classics such as vanilla and chocolate, then add in a couple more exciting options for the more adventurous of your friends and family.
When you're having a Super Bowl party, chances are that the majority of your planning will consist of creating a perfect menu that will appeal to all of your guests. Ordering a variety of options is the best way to ensure that the expectations of your guests are met, and hopefully exceeded. Make sure that you have some appetizers, entrées, and desserts for a full Super Bowl menu that will satisfy everyone. While it can be difficult to please numerous people, especially if some of your guests are picky eaters, as long as you stick with a variety of classic Super Bowl foods, your party will be a hit.
Discuss This Article
More Uloop Food Articles
COLLEGE HOUSING LISTINGS
See all COLLEGE Housing Listings
COLLEGE Food Delivery Listings
GET TOP STORIES DELIVERED WEEKLY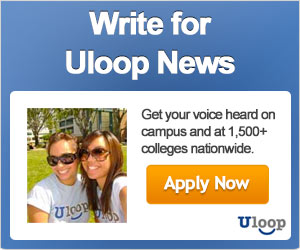 TOP 5 NEWS ARTICLES