Post Classifieds
5 Online Courses That Will Give You a Leg Up in the Job Hunt
Have you ever felt like you wanted to take some courses that are outside of your major's course curriculum but you can't afford to because of money, time, scheduling conflicts, etc.? Do you want to add to your resume by working on a few, select skills that you know will get your application noticed by potential employers when you begin your job hunt? The good news is that it's easy to do so if you're willing to put in some hard work and a few hours of your time. Now you may be wondering … which skills are the ones that will stand out to potential employers anyway?
Nowadays, employers are searching for individuals that really stand out from the rest. A college degree is great, but if a job applicant has both a degree from Florida State University and is proficient in HTML, CSS, JavaScript, and Adobe Photoshop, that particular skill set is going to stand out more than someone who just has their degree. Skills lay out definitively what that individual is able to do and what employers can expect from them. If an employer is looking for someone to create magazine page layouts, an applicant who knows his or her way around Adobe InDesign may have a higher chance than someone who doesn't have anything related to image and text editing software on their resume's skill section.
Students already have limited time so sometimes, the best way to learn new skills will be through online courses. So, which online courses are really going to give you the skills to give you a leg up in the job hunt? Read on to find out! (Note: You won't have to pay thousands of dollars or search through dozens of YouTube tutorial videos to learn these skills!)
1.    Learn Spanish
Course: FluentU
There are more than 37 million Spanish speakers in the United States, which makes Spanish the most widely spoken non-English language in this country. The language is growing fast in the United States, which means the ability to speak both Spanish and English is becoming more and more desired by employers. FluentU offers real, authentic videos and quizzes that will improve your Spanish and is simple enough for true beginners to start.
2.    Computer Programming
Course: Introduction to Computer Science and Programming
This course was created by the Massachusetts Institute of Technology and is hosted for free over on the website edX. Computer programming skills are essential for job applicants to have with how important technology has become in our society today. This course is aimed at beginner's and will give all who participate a basic understanding of computer programming.
3.    Adobe Software
Course: Adobe KnowHow
Adobe KnowHow is a website that offers beginners of the Adobe suite free lessons that are meant to give you basic knowledge of most of the Adobe software. The free courses include lessons that cover Photoshop, InDesign, and Premiere. Since Adobe products are some of the best image and video editing programs out there, having the knowledge to be able to work them should prove favorable for you in the future!
4.    Resume Building
Course: How to Write a Resume
Did you know that how you write your resume can be considered a skill itself by potential employers? It definitely is! That's why many people spend days going over and rereading their resume. Any tiny mistake will stand out to employers and you want to make sure that yours is mistake-free. Not only is content important, but design can play a big role in the decision of whether you're hired or not. If you're looking to become a graphic designer with a company, a boring, black-and-white resume might turn off someone who is looking through your resume. On the other hand, if your resume is bright, full of color and cool objects, your resume will stick out as well as your designing capabilities. This course is designed to help you make your resume the very best it can be.
5.    Management Training
Course: Master Class Management and Leadership Training
If you're looking to make your way to a leadership position in the future, it's necessary to have the skills and thinking that a leader has. To build on your leadership skills, Master Class Training's website offers individuals a free course meant to develop your leadership skills and help you succeed in management. This course will go over things like knowing your company's services, improving organization, handling conflict between employees, business writing, and marketing. Each lesson concludes with a quiz to help you really test your knowledge and see how well you're doing. At the end of the course, you have the option of purchasing a completion certificate.
There goes our list! I hope that these online courses will help you get a leg up in the job hunt and that you will gain many skills from them that you will be able to use to bolster your resume and impress your future employer!
Discuss This Article
More Uloop Business Articles
COLLEGE HOUSING LISTINGS
See all COLLEGE Housing Listings
COLLEGE Online Courses Listings
GET TOP STORIES DELIVERED WEEKLY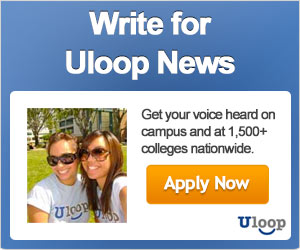 TOP 5 NEWS ARTICLES