Post Classifieds
Top 5 Eminem Albums of All Time
One of the greatest rappers alive is about to drop his newest album "Revival," on the 15th of December. It will be his ninth album overall and since the year 2013. There are questions to be asked about Eminem's album to come. If it will truly be a revival of his career and be about politics.
The single "Walk on Water," had mixed reviews where Eminem showcased being his own tough critic and never being enough for the fans and media. The legend recently released another single from the album called "Untouchable," where he raps about police brutality and the injustice done against minorities in this country. Colin Kaepernick is even shouted out on the anthem and some strong lines are stated about what the country truly stands for.
If the rest of "Revival," follows like the political single this album will be revolutionary and incredible. He is a special artist and there is no doubt that the album will be great. Whether it will be his best yet we will have to see. Any rapper should take notes listening to Eminem because he has all the intangibles of being a special artist. Before the work drops, here are the top 5 Eminem albums of all-time in my opinion.
1. The Slim Shady LP
In my opinion, this is the best Eminem album of all, filled with raw thoughts and emotion. It helped launch his career to stardom. This album is a masterpiece and it gave birth to the infamous Slim Shady persona and showcased the rapper's flow, delivery, and this angry sarcastic voice. It is purely motivational and it is what rap should really be about: telling a story and stating personal struggles.
There are a lot of highlight tracks on this album like "Brain Damage, which discusses the rapper being bullied and beat up at a young age. Or "If I Had," where it prompts Eminem to go off about the corrupt world and what he would do if he had a million bucks. The Detroit rapper's clever flow and wordplay is shown on tracks such as "Role Model," "Rock Bottom," and "Bad Meets Evil." There are too many great lines to even write down on paper. Closer "Still Don't Give," ends with fury and closes the album out on a high note.
The song "My Fault," goes through a girl overdosing on drugs given to her by Marshall himself. My favorite song on the album has to be "Rock Bottom," where Eminem raps with a story and great rhyming ability. He states, "My life is full of empty promises and broken dreams. I'm hopin' things look up, but there ain't no job openings. I feel discouraged, hungry, and malnourished, livin' in this house with no furnace, unfurnished. And I'm sick of workin' dead-end jobs when they ain't pay." This track really is filled with raw emotion and it tells a story of being literally at rock bottom with no hope whatsoever. What makes this album so amazing is that it is so relatable.
The production of this work is very well done and each song belongs to it. What makes this album such a gem though is that it tells a cohesive story about Em's struggles with living in poverty, trying to raise a daughter, and making mistakes along the way. The work of art checks out in every single category: story, flow, delivery, rhymes, emotion, and relatability. This is Eminem's best work ever in my opinion and it would be hard for him to top it.
Rating: 9.6 out of 10. 
2. The Eminem Show
This is really a show. Eminem hit new heights with this work about being vulnerable or not untouchable. He was still able to grow as an artist over rock and roll beats on the Aerosmith-inspired track "Sing for the Moment," for example. He shows his vulnerability on "Say Goodbye Hollywood" and "Without Me."
It is also close to another masterpiece. "White America" hits chords and "Business" shows Em's nice wordplay behind a nice beat. The hit song "Cleanin' Out My Closet," depicts what the track implies with the rapper being kicked out of his home by his own mother and packing up his belongings and never looking back.
The famous song "Till I Collapse," is on here about not giving up no matter what behind a rattling beat. He even sings on this album numerous times and one that stands out is a song to his daughter "Hailie's Song." What made this album so special was the growth and the jarring emotion.
Rating: 9.2 out of 10. 
3. The Marshall Mathers LP 
This is similar to the Slim Shady LP in my view. It has one of his best songs ever in "The Real Slim Shady," with his special flow and clever wordplay. What makes this album so powerful is it goes into his complicated relationships, one being his marriage to Kim. The album is a pure classic with another one of his best songs labeled "Stan," about a fan who died that he saw on the news and one that he was answering a letter from.
The work confronts that he can never change and that he has been through a lot in his lifetime. It picks up with a sarcastic voice with pure craziness, picking off where "The Slim Shady LP," and it does so in powerful fashion. It is invested with anger and music to blast out your speakers.
Rating: 9.0 out of 10. 
4. Encore 
This album showed improvement in Eminem's voice. He made another great album in "Encore," with songs like "Evil Deeds," "Yellow Brick Road," and "Like Toy Soldiers." More importantly, he reflects on his mistakes and beef with other celebrities. Eminem raps about not having a father on song "Mosh."
The song "Mockingbird," is an ode to his daughter Hailie and it is emotional and powerful at the same time. It is one of the best songs he has ever made. On this record, he attacks his ex-wife. "One Shot 2 Shot," paints a gruesome and violent situation with bullets flying everywhere.
The comedic song "Ass Like That," is so memorable and well done too, and it tells a funny story with an accent. On this record, I thought Eminem had some of his best lines and it was weirdly different in tone and production wise. He was able to mock the people who doubted him and his career with precise precision. Title track "Encore," has Eminem rapping about speaking up for so many teenagers and other voices and saving them.
Rating: 8.7 out of 10. 
5. Relapse: Refill
Addiction is tough to go through and it takes a lot of effort to not revert back to your own ways. This album shows that and it further shows Eminem's growth as an artist. It delves into the human soul and the mistakes a person can make with turning to addiction. Moreover, it goes into Eminem's addiction to pills and alcohol, but mostly pills. And he goes into the powerful reasons for him turning to drugs behind his mother doing all kinds of drugs.
The start of the work starts out like a nightmare and an awakening into the mind of the Detriot rapper. It then goes into the rapper's weird family life and being damaged at a young age with a chaotic home life.
Eminem even showed that he could be comedic with songs "Must Be the Ganja." On this work, he takes more shots at his mother who was not a good role model or someone great to be around. But more importantly, he goes into what fame and money could do to a person internally. It is not exactly a good thing depending on how you take it and for many not so good. Songs like "Deja Vu" and "My Darling," go into his addictions almost ruining him.
The bonus tracks on the deluxe version give the album justice. The album is so powerful and honest. The production is also very good and intertwined with other songs. I thought the production on this record was the most interesting of all his projects.
Rating: 8.2 out of 1o
Discuss This Article
More Uloop Entertainment Articles
COLLEGE HOUSING LISTINGS
See all COLLEGE Housing Listings
GET TOP STORIES DELIVERED WEEKLY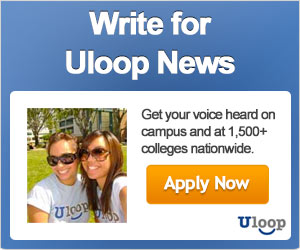 TOP 5 NEWS ARTICLES