Post Classifieds
Redefining Patriotism
With the vast majority of people participating in debates about NFL protests and Confederate statues, America is beginning to institute changes that stem from conflicts about what it means to be patriotic.
Undoubtedly, Americans can show devotion to their country by showing reverence to the flag and the National Anthem. But this line of thinking might involve a need to adhere to cultural norms. In which case, die-hard patriots may become resilient to supporting changes that acknowledge the plight of minorities.
In terms of the recent Nation Football League (NFL) protests, which were initiated by quarterback Colin Kaepernick, participants have been ostracized for kneeling during the National Anthem to show their dissent towards the misconducts of police officers against African-Americans.
Some people have argued that the refusal to stand during the Anthem disrespects the veterans who fought for the flag, while others — including some veterans — have contended that soldiers actually fought for the rights that allow these activists to protest. But as a way of appealing to his base, who view the NFL demonstration as a form of disrespect, President Trump called out the football players during an Alabama rally:
Trump's comments in Alabama tonight on the NFL's rule changes and ongoing anthem protests. pic.twitter.com/yEUumh31pq

— Bryan Armen Graham (@BryanAGraham) September 23, 2017
Though, in the face of backlash, the protest has spread to other professional as well as high school sports, showing that it has not faltered after the president's comments. Even recently, Vice President Pence left the football game on Sunday early because he "will not dignify any event that disrespects our soldiers, our flag, and our National Anthem."
The overall message is overshadowed with misconceptions about what the movement is really about: the players want to address racial injustice in America. There is no attempt on their part to offend our soldiers. In fact, Kaepernick actually got permission from veterans to kneel from former Green Beret and Seattle Seahawks player Nate Boyer, who wrote an open letter to the activist regarding his first choice to sit down during the Anthem.
According to CBS Sports, Boyer stated, "We [sort of] came to a middle ground where he would take a knee alongside his teammates. Soldiers take a knee in front of a fallen brother's grave, you know, to show respect. When we're on a patrol, you know, and we go into a security halt, we take a knee, and we pull security."
While the actions of these protestors are considered un-American, they are not only veteran-approved, but they also draw attention to a racially-charged matter that was being brushed off by the masses. These individuals are actually extremely patriotic because they give new light to a problem that our country needs to fix in order to become better.
By interjecting the issue into America's most beloved sport, he made even the most indifferent people pay attention and pick a side. For some of those who disagree with Kaepernick, they do not oppose him because they do not understand the main purpose of the movement, but because they are resistant to change. It is a norm to stand while the Anthem is taking place, so when people challenge that, there is an overwhelming need to make people keep this standard in place.
The same can be said about the statues of the Confederate radicals, which have become a topic of conversation ever since the march on Charlottesville sparked the need to take them down. That white supremacist protest cost one woman her life and — as opposed to the National Anthem demonstration — Trump was not as vocal about their actions, having to denounce them multiple times. Although if you compare the "sons of bitches" statement to the "very fine people" remark, some would argue that it did not seem like he did so at all.
Maybe those people were right because the white nationalists made another appearance in the same city on Saturday. Despite the backlash, they came back with a vengeance to continue advocating for the statues of people who represented their views, and more importantly, they promised to be back. To them, there is no point in stopping their movement since American values are "under attack."
Patriotism can be defined in many ways, but in this case, it is exemplified by this group's need to take America back to a time period that was much less tolerant than it is now. Meanwhile, the berated group wants to redefine patriotism by calling attention to discrimination that disproportionality affects some Americans more than others. However you define patriotism, remember that America is a country that thrives on progress, and if you are part of that advancement, then you are not staying true to the values of this nation.
Discuss This Article
More Uloop Politics Articles
COLLEGE HOUSING LISTINGS
See all COLLEGE Housing Listings
GET TOP STORIES DELIVERED WEEKLY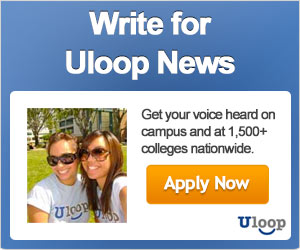 TOP 5 NEWS ARTICLES