Post Classifieds
Egg Freezing Is the Millennial Woman's Backup Plan
The 1960s and 1970s are the decades that forever changed women's rights. The combined effects of the Sexual Revolution and Women's Liberation have brought us to the age of the independent, educated woman.
With this newfound freedom, many women are putting their careers ahead of their personal lives, something men have done for centuries. But even biology has not caught up with society. Women still don't have the ability to produce offspring as long as men do and therefore have a shorter window to start a family.
Egg freezing is the solution to this contemporary dilemma. This scientific procedure is on the rise and it is estimated that 76,000 women will have frozen their reproductive cells by the year 2018. But despite the sales pitch of it being an insurance policy, egg freezing is not a guaranteed method of becoming pregnant and can be physically and emotionally arduous to go through. It is another component of this decades-old question: Can women really have it all?
A NEW FRONTIER
Egg freezing, or oocyte cryopreservation, is the process in which a woman's eggs (oocytes) are extracted, frozen, and stored as a method to preserve reproductive potential in women of reproductive age. The first baby born from a cryopreserved oocyte was born in 1986. This occurred eight years after the first IVF procedure resulted in the birth of Louise Brown in 1978. In the 21st century, it was just five years ago in 2012 that the American Society of Reproductive Medicine removed the experimental designation from oocyte cryopreservation, deeming it safe and effective.
Today, fertility treatments are commonplace and not as controversial as when IVF was first started. In addition to all the celebrities undergoing fertility treatments, many of us could name relatives, friends, and associates who have experienced these methods or perhaps were conceived as the result of fertility treatments.
As with any normalized social practice, marketing and economics are at the center of it. Companies are hosting egg freezing parties and are offering Groupon-style discounts if the individual makes a decision before leaving the gathering. Apple and Facebook have even joined in on the sensation by offering to give their employees up to $20,000 for the procedure.
We are at a crossroads in human history, where technology has now given us the ability to manipulate biology to our will and desires. As University of Wisconsin-Madison bioethicist Alta Charo puts it, "Women are now using technology to try to make themselves seem as much like men as possible, so that they can have their children later after they have laid the groundwork for their careers."
FINANCIAL & PHYSICAL EXPENDITURES
Overall, the process takes about a month. It begins with visiting a reproductive specialist so that an assessment of the ovarian reserve can be made to estimate the potential number of oocytes available. This assessment includes blood tests and a pelvic ultrasound. Once the number of eggs is determined, those that are mature are selected to be cryopreserved. When the eggs are ready to be used, they are placed in a warming solution and examined. The eggs that survived the freezing process are fertilized with an intracytoplasmic sperm injection in the egg cell. The fertilized egg will develop separately from the womb until it is ready to be transferred to the uterus.
Extracting a woman's eggs and placing them in frozen storage is no cheap endeavor. The average person pays $15,000 for just one round of eggs and thousands of dollars more if they want to have another round of eggs extracted in the future. These costs don't include storage fees, fertilization, and embryo transfer.
The extraction process requires a woman to take a series of hormones to prepare them for the retrieval. It begins on the third day of the menstrual cycle with the first of sixty shots in the abdomen. To administer the shot, one must hold a handful of fat from their midsection and insert the needle. The purpose of these injections is to stimulate the ovaries to produce more eggs in a short amount of time. During this month of daily pills and injections, symptoms of pregnancy are simulated such as weight gain, mood swings, and morning sickness.
NO GUARANTEE
Something marketers and clinics aren't telling their clients is that health risks come with this process. One of the risks is that of developing ovarian hyperstimulation syndrome, which is enlargement of the ovaries and the accumulation of fluid in the pelvis and abdomen. The retrieval technique can also cause bleeding and infection.
Just because a woman had eggs removed when she was young doesn't mean that they are healthy. Women under 35 still have a high percentage of mutated eggs and genetic testing can only be done on potential offspring after the egg is in a pre-embryonic state of fertilization. This means that women are spending $20,000 and sacrificing their health on potentially bad eggs!
CONCLUSION
Progress is a necessary part of the human continuum that marks the passage of time. It must endure or mankind ceases to exist. But that doesn't mean that all progress is practical. In my research for this article, I read testimonies of women who had gone through the egg freezing process. Some outcomes were successful and the woman was able to produce the children she had waited so long to have. But there were many that spoke of the financial burden of paying monthly storage fees, the hassle of having to transport their frozen eggs with them whenever they changed addresses, or the emotional toll of discovering that their eggs weren't viable and that they had pregnancy complications because of their age.
One thing I noticed is that all of these women, regardless of the outcome, had the same mindset. All of them were perfectionists who were waiting for the perfect time and the perfect man. But there is never a perfect time to change your life with the responsibility of taking care of another human being and there is also no perfect man to share this responsibility with.
True happiness comes with satisfaction, not perfection. Before you consider if this procedure is for you, you should ask yourself the following questions. Are you satisfied with where you are in life? Do you love the person you're with despite their flaws?
Sources:
https://www.geneticsandsociety.org
Discuss This Article
More Uloop Health Articles
COLLEGE HOUSING LISTINGS
See all COLLEGE Housing Listings
GET TOP STORIES DELIVERED WEEKLY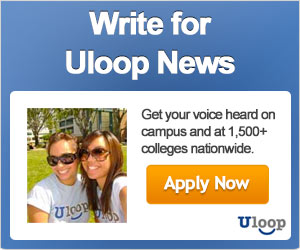 TOP 5 NEWS ARTICLES