Post Classifieds
Hispanic Heritage Month: There Is No Specific 'Look' to Latinx People
Hispanic Heritage Month is from September 15 to October 15; it celebrates the histories, cultures, and contributions of American citizens whose ancestors came from Spain, Mexico, the Caribbean, and Central and South America.
But, there is something that so many people ignore and still comment about whether it is Hispanic Heritage Month or not: Is there a certain 'look' to those of us who are Latinx individuals?
Well, the truth of that matter is:
NO, THERE IS NOT A CERTAIN WAY WE HAVE TO 'LOOK.'
My mother is of Guatemalan descent and has a year-round suntan while my father was American-born and his family has Russian roots so he is rather pale. Genetics are a funny thing and, while I did not inherit my father's lightly colored eyes, I did inherit his pale skin.
Spanish is my first language (Guatemalan dialect of Spanish) and well, growing up and even now in adulthood, I have been teased that I 'don't look Latina enough' or even 'mixed enough.'
When I am out helping my abuelos run errands (abuelo and abuela, my grandparents), I get stared at for speaking Spanish to them, yet my abuela is almost as pale as I am while she hails directly from Guatemala.
Latinx people DO NOT come in one specific 'shade' or have one specific 'look.'
Take Christina Aguilera for example; she is mixed similarly to me, though her father is from Ecuador and her mother has German, Irish, Welsh, and Dutch ancestry. She looks more like her paler parent. Yet, no one attempts to tell her that she is not 'Latina enough.'
Also, look at Raquel Welch, Linda Ronstadt, and Melanie Martinez. They are all Latinas who are lighter skinned but yet again: they do not have to defend their roots.
However, then there are people attempting to push a 'stereotypical Latinx appearance' which is more of why I no longer watch Modern Family.
I am a fan of Sofia Vergara, who is a natural blonde and is 100 percent Colombian. However, she dyes her hair brown to put forward a more 'typical' appearance.
Typical!? So, we all have to be darker skinned and darker haired!? Again, it's ridiculous that such stereotypes exist.
A few friends sent me a funny meme that said something about how people being told they don't "look Puerto Rican enough" asked if those haters wanted them to "look like a pot of arroz con gandules" which is a Puerto Rican dish.
I very much appreciated my friends following sending me the meme with, "I know you're Guatemalan but, still."
We then ended up discussing changing the meme to fit me and how changing the meme to read: "I don't look Guatemalan enough? What do you want me to look like, a pot of hilachas?" or even "… a pot of pepián?"
That really did serve to make me feel better about myself but I remember having felt ugly on several occasions, especially recently, over being a pale latina. I even went so far as to start considering getting tanning injections to look more like my mother.
I use Spanish words in everyday conversation (abuelo and abuela are the most common words I do this with), I properly pronounce 'jalapeño', I can roll my 'r' in the words that call for it, and I do not pronounce the 'H' in 'Honduras' because it is supposed to be silent in that word.
Not to mention, I help my friends with Spanish translations and while it can be difficult sometimes if only because no one's dialect of Spanish is exactly the same, I attempt aiding them to the best of my ability.
This is not some act I put on.
In fact, I love that I am bilingual and sure, there are plenty of struggles, but I am proud to know Spanish because  just like BuzzFeed Pero Like producer Julissa Calderon, because I don't necessarily "look [stereotypically] latina," I can do that 'fly on the wall' thing and will be well aware if someone is talking about me.
That is the way I grew up and while for a time in my life it did embarrass me and I didn't want to come off like some pale know-it-all, I am not going to give haters and naysayers the power to make me feel like garbage. I am going to look at the lovely latinas of song that I previously mentioned; they are not going to defend who they are constantly, so neither am I.
We are who we are; none of us have to look one way or another and further, none of us have to speak in a certain way.
So, if you learn nothing else this Hispanic Heritage Month, please learn that there is no right or wrong way for us Latinx individuals to look and that no matter what, we are allowed to be proud of where our families came from and to be keeping our cultures alive.
(Note: I have used the term latinx throughout this article because I am referring to every meaning of latinos, latinas and those who are not necessarily cisgendered. In other words, I am referring to all Latin Americans regardless of their gender identity.)
Discuss This Article
More Uloop Entertainment Articles
COLLEGE HOUSING LISTINGS
See all COLLEGE Housing Listings
GET TOP STORIES DELIVERED WEEKLY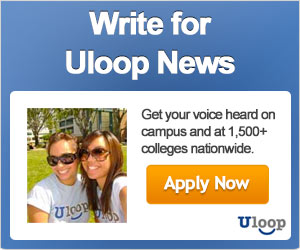 TOP 5 NEWS ARTICLES