Post Classifieds
Lil Pump is Rap's New Big Unconventional Star
Rap has gone through changes in recent years. Granted, music has been evolving, but rap has changed drastically. Rap is not what it used to be and even though there are great artists out today, there are plenty of new ones that bring a different and unique style. There are also plenty of mediocre rappers out today that have reached success. One rapper for example, named Lil Pump (yes, his rap name is Lil Pump), dropped his latest self-titled tape.
Florida is home to a lot of new emerging artists who have gained fame and recognition. Lil Pump is one of them as well as Denzel Curry, Smokepurpp, XXXTentacion, and many others.
Applications such as SoundCloud and YouTube have allowed artists and just about anyone to upload their own music to gain a fan base and reach fame. Lil Pump is just another artist who did exactly that, and the crazy part is that he did it by just releasing singles with no projects or albums. His SoundCloud account, in fact, has extended millions upon millions of plays, but now he has released a project.
It is not just Lil Pump that has used SoundCloud for reaching fame or getting a dedicated fan base. He is also not the only rapper in society today to rap with barely any substance and repeating verses along with ad-libs. Other artists like Smokepurpp and Lil Uzi Vert have created this new style of melodic rap behind nice beats. Smokepurpp recently released his debut album "Deadstar" and iconic rapper Travis Scott signed him to his own label.
Lil Pump's self-titled mixtape is okay at best. The tape is 37 minutes long with 15 tracks but feels a lot longer. The rapper raps with barely any substance behind rattling beats and nice production. Some songs are catchy and that is what makes him good to some point. He is able to craft catchy anthems with nice trap production.
If only he could bring better lyrics to these tracks to make them powerful. However, his album at some moments brings a lot of energy and confident swagger. His tape has some of the best names in rap with plenty of features. Some other notable artists on the tape include Lil Yachty, Gucci Mane, Chief Keef, 2 Chainz, and Rick Ross. Rookie Smokepurpp is also featured on the tape. The featured artists carry the work of art, but even they cannot save the low substance and redundancy of the project.
Lil Pump flexes his power and fortune on opener "What U Sayin'," and on fourth song "Crazy." Track "Crazy" is one of my favorite songs on the album behind a killer beat and some nice melodic rapping. The youthful artist raps angrily and with a fury on the song with a confidence. I also like other tracks "Whitney," "What U Sayin'," "Molly," "Iced Out," and "Flex Like Ouu." Some songs are catchy like tracks "Whitney," "Molly," and "Boss."
It is not difficult to see that Lil Pump is a star and is in almost a category of his own. His noises, tone, and overall rapid style are unique. In my opinion, he is not a good rapper, but it is hard to see that he has not been successful, especially for doing a lot on his very own. I would say he is an okay talent. It is not to say that he has no talent, it is just that he is not a typical rapper. He is by no means a lyricist, but a hype man. The rap game has found yet another unconventional rapper in Lil Pump, and the truth is that he is going to be around for a while, whether we like it or not.
I really enjoyed Belly's latest work labeled "Mumble Rap," which has a lot of substance, amazing rhymes, and killer beats. I like this work a lot better than Lil Pump's. Listeners who are looking for substance should be listening to Belly's project, which is incredible in my opinion. The Canadian rapper has made strides in his rhyming ability, ear for production, and delivery.
Interestingly, Damian Lillard dropped his album "CONFIRMED," and R&B singer Kelela dropped her debut LP called "Take Me Apart." Rocker Marilyn Manson also released his album titled "Heaven Upside Down." So there is plenty of music to listen to in different genres and a diverse selection to choose from.
Discuss This Article
More Uloop Entertainment Articles
COLLEGE HOUSING LISTINGS
See all COLLEGE Housing Listings
GET TOP STORIES DELIVERED WEEKLY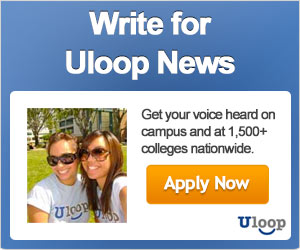 TOP 5 NEWS ARTICLES