Post Classifieds
Avoid the College Plague: Ways to Avoid Getting Sick
Binge-watching the latest Netflix craze, eating in bed, and avoiding all of humanity for days on end because you are sick can seem like an ideal week — but the novelty can wear off quickly, especially in college. Soon enough panic will set in because deadlines begin to loom, work starts to pile up, and FOMO will set in each time you scroll through Facebook.
No one is completely immune from getting sick, but here is what you can do to avoid getting sick while on campus.
Go Outside and Take a Walk
It doesn't sound too reasonable, especially if the weather is cold and even more so if you live in a cold part of the country. But getting fresh air, away from the constant contact of likely sick people, can do wonders. Even just a stroll for a few minutes can boost your immunity. If the weather isn't the best, at least find a place away from people at all possible. The fewer people, the better.
Keep Your Hands Clean
Every chance you get, make sure to wash your hands. Avoid manual dispensers at all costs — choose hands-free dispensers whenever you can to avoid germs. To dry your hands off, make sure not to use air dryers that are notorious for spreading germs. Extra points if you use the paper towel you used to dry your hands to open the main bathroom door.
Stay Away from the Junk Food
It is tempting, so tempting — especially on a college campus, where there is junk food galore in vending machines and the cafeteria. But junk food can wreak havoc on your immune system. Choose the healthiest options you can, or better yet, pack a lunch and various snacks for your day of classes.
Head to the grocery store and get fruits, vegetables, nuts, and low-calorie snacks. Also stay hydrated while on campus — and no, coffee doesn't count. It can and will make you more dehydrated. Water is your best bet.
Get Rid of the Stress
Do what you can — whether it is meditating, yoga, or just finding a way away from people that stress you out. While it may seem impossible to do, stress hormones can stop cell-signaling molecules that trigger a fight from your immune system. Stress will make you sick — so don't leave that paper for the last minute, study ahead for that test, and stay away from any friend/boyfriend/girlfriend drama. It's for your own health.
Discuss This Article
More Uloop Health Articles
COLLEGE HOUSING LISTINGS
See all COLLEGE Housing Listings
GET TOP STORIES DELIVERED WEEKLY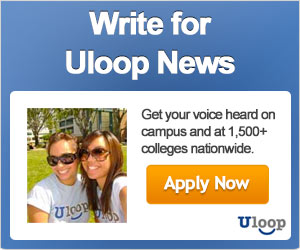 TOP 5 NEWS ARTICLES