Post Classifieds
How to Survive Allergy, Cold, and Flu Season
Well, it is finally here! September!
Some areas of the country may have already experienced the first fall, while others are holding on to the last few days of summer. Either way, the temperature will drop and the pollen and harmful microorganisms (bacteria and viruses) will rise. Which means, it is time to start preparing for allergy, cold, and flu season.
I am an allergy sufferer myself and have been taking Nasacort for the past few days for nasal decongestion and sneezing. It is really helpful and lasts 24 hours! Here are some helpful tips on how to survive allergy, cold, and flu season.
1. Home remedies: There are all kinds of home remedies out there that can help you with your stuffy nose, coughing, and sneezing. I would know; I have a whole Pinterest board full of them. If you really want to save money, consider looking up some helpful home remedies to relieve your symptoms. Often times, the remedies can be made from things that you already have in your dorm or apartment. As I mentioned before, Pinterest is a great place to start.
2. Pills (Over-the-counter and prescription): If you are like my mom, you probably do not want a home remedy and you just want immediate relief. So, why not stop by your local drugstore and get some medication?
A lot of medications that contain the decongestant pseudoephedrine must be purchased over-the-counter because of its potential for drug abuse so keep that in mind while you are looking. Also, if you are not sure what medicine to look for regarding your symptoms, do not hesitate to talk with the pharmacist. They specialize in medication so they would know a thing or two about which medications would work best for you and your symptoms.
3. Nasal sprays: That's me! I am a Nasacort user and it works wonders on my nasal allergies. I take it every night before I go to bed and it lasts me all night and all day. Nasal sprays are great for nasal symptoms, but not for others. So if you have any additional symptoms you might want to look into getting additional medications for relief.
I have used both pills and sprays at the same time and there is no harm in it. Just make sure that the pills you are taking do not contain a decongestant. Also, a lot of the name-brand nasal sprays have websites. So if you have any concerns or questions check out their website. You may be surprised at what you find!
4. Nasal strips: Consider these for nasal congestion as an alternative to nasal sprays. They work by clearing the airways in your nose while you sleep. Plus, the best part? They are drug-free!
5. Other tips: If the air in your dorm or apartment is dry, consider a humidifier. Adjust the temperature in your environment as needed if you can because that could have a huge impact on your symptoms. Pay close attention to the directions of the drugs you are taking, especially decongestants!
Always dress appropriately for the weather outside, as this can help relieve/prevent symptoms. Consider any herbal tea and honey for a sore throat. Get your flu shots (especially if you are an employee in a health facility or school)!
You do not have to dread the fall and winter. You just have to be prepared for it!
Discuss This Article
More Uloop Health Articles
COLLEGE HOUSING LISTINGS
See all COLLEGE Housing Listings
GET TOP STORIES DELIVERED WEEKLY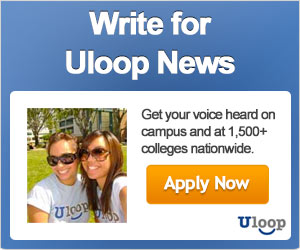 TOP 5 NEWS ARTICLES