Post Classifieds
XXXTentacion Drops Heartfelt Album "17"
The weirdly named rapper dropped his short album "17″ along with other great music that is currently out. The album surprisingly is great and heartfelt. It focuses on themes of sorrow, anger, and pain. The project runs at about 22 minutes long and it has been straddling the number 1 spot on Apple Music.
The production is very fluid and diverse with great rock beats with guitar strings. It is very unique with being rock/rap kind of music. The audience and critics can applaud the young rapper's different approach to music and he is on a level of his own. Prominent rapper Kendrick Lamar even shouted out the album for its raw thoughts.
The short work shows a progression for the young artist from his earlier work. His hit song "Look at Me!," for example, featured lyrics behind a rattling beat like "Ayy, can't keep my di** in my pants. Ayy, my Bit** don't love me no mo." This is a different kind of artist this time around. It shows that he has improved at writing lyrics and is being less arrogant.
The work is a deep collection of the rapper's thoughts and nightmares as he states its sole purpose in the opening introduction. He states the album's purpose right from the start. He says, "My collection of nightmares, thoughts, and real life situations I've lived. 17 is the number tattooed on the right side of my head. I do not value your money. I value your acceptance and loyalty." I thought introducing the work like this was interesting.
The track, "Everybody Dies in Their Nightmares," contains more powerful lyrics as he raps, "Change hoes like clothes, I can't get attached. Cause these ho** fire starters like lit matches." These are some of his best lyrics in the whole work and it is a clever use of words.
He continues rapping, "Tired of feeling like I'm trapped in my damn mind, tired of feeling like I'm wrapped in a damn lie. Tired of feeling like my life is a damn game." The rapper is really wearing his heart on his sleeve here, and he is stressing the importance of mental health. It affects a lot of people and it should be viewed differently in society. Not as a weakness, but as a condition that needs assistance and that will not stop a person from doing what they want and to fight back, not give up.
Another highlight track is "Save Me." The rapper raps sentimental stating, "Voices in my head, telling me I'm gonna end up dead. So save me, before I fall." It is a cry for help behind a rock beat that fits his voice very well. It is one of my favorite songs on the work, besides the second song, "Jocelyn Flores." The song is actually a tribute to a friend that committed suicide who he misses dearly.
The next song "F**k Love" with other artist Trippie Redd brings a banger together. The two have worked together before and the chemistry shows with interjecting verses. The chorus is melodic and catchy with words like "Baby I need you in my life, in my life. Please Bae, don't go switchin' sides , switchin' sides." In my opinion, tracks "Carry On," and "Jocelyn Flores" have XXXTentacion's best lyrics and a smooth flow.
The work has its own faults due to its short length and it never hits on healing from pain or in finding solace. Some songs barely make it past the two minute limit, and if he put out more content it would have made the work better as a whole and he would be using the production to its complete value. The work is very dark and it could have used more happier moments.
Music is evolving and artists like Lil Uzi Vert and XXXTentacion are changing the way rap is handled. They are both creating a different kind of music that pumps people up or that brings them raw emotions. Mumble rap has a category all on its own, but both artists have added solid projects to their resumes. People should definitely take a listen to what the artists have created because they really are something special.
Another significant artist, Lil Uzi Vert dropped his anticipated album "Luv Is Rage 2," and it has been met with positive reviews as well. Both of the rockstars in their own right released great albums and have been selling a good amount of copies. XXXTentacion is growing as an artist and it shows in his latest work. He is a rockstar of his very own. In addition, he is creating a different kind of music by himself and it shows that he is growing as a young artist.
Discuss This Article
More Uloop Entertainment Articles
COLLEGE HOUSING LISTINGS
See all COLLEGE Housing Listings
GET TOP STORIES DELIVERED WEEKLY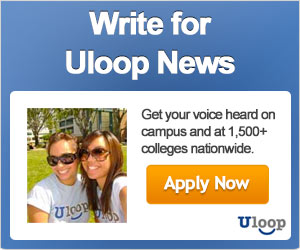 TOP 5 NEWS ARTICLES