Post Classifieds
It's Not Too Late: 6 Tips for Finding a Fall Internship
It's almost the end of summer vacation and you are still without a fall internship! You may feel a little overwhelmed and nervous about not having landed an internship yet, but don't worry — there's still time!
Many colleges and universities have an add/drop period at the beginning of the semester, which allows you to switch classes without any consequences. This means that you have until the first week of the semester to land your internship! If you follow some of these important tips, you'll have a new internship position to add to your resume by Christmas.
1. Update your resume
It may have been a little while since you looked over your resume. It's not high on the priority list of most people once they start a new position or accomplish something. Pull out your old resume and add to it. If you worked any part-time job during the summer or even had a summer internship, make sure to add it.
Also, remember to tweak your resume so it matches each internship position you apply for. Some positions may not require you to have customer service skills, so you can remove your retail position from high school.
2. Stay dedicated
Make sure to cut about an hour out of your day to research and apply for internships. There are many positions out there and companies that need some help. You have to stay dedicated to finding an internship for the fall, especially because it is so quickly approaching.
One way to do this is to search online and research companies you are interested in working for. Make a list of interesting companies and find contact information for the hiring managers. Make calls and send emails to anyone who may be able to help you.
3. Visit your school's career center
Many colleges and universities have a career center that is dedicated to helping students, like yourself, find an internship and prepare them for starting a career. Bring your resume and cover letter so someone can look it over and suggest changes. They may also offer mock interviews, so you can be prepared and feel comfortable when going in for an internship interview.
They can also help you find an internship through the many contacts they have in the area. Sit down with a counselor and let them know exactly what you are looking for. They will most likely give you a list tailored to your interests along with the phone number, email address, or website to apply.
4. Ask your professors
If you have made a strong connection with a professor or two from previous semesters, don't be afraid to send them an email asking for help. The difference between a high school teacher and a college professor is that professors have made names for themselves in their industry by publishing papers and making an impact. They are bound to know someone who is looking for a fall intern or can at least lead you in the right direction.
5. Attend a career or internship fair
You are more likely to receive a job or internship interview when you meet with someone in person. This humanizes you and reminds the hiring managers that you are more than just a piece of paper with your job history and accomplishments printed on it.
Attend a career or internship fair in your area. Your school may even host it. Talk to representatives of companies you have researched and are interested in working for. Ask if there are any internship positions available for the fall.
Be sure to bring copies of your resume and business cards if you have them and hand them out to every representative you speak with.
6. Apply online
The easiest thing about finding an internship is applying. Search online for open positions and apply directly online. It's as simple as uploading your resume and cover letter and sending an email.
There are plenty of websites with internship position openings that allow for easy application. LinkedIn is one of the best places to look for an internship. You can search through connections you have made and see who is connected to someone at the company you apply to. It even allows you to apply to jobs directly from LinkedIn so the hiring managers can see your profile directly.
Discuss This Article
More Uloop Business Articles
COLLEGE INTERNSHIPS LISTINGS
See all COLLEGE Internships Listings
COLLEGE Internships Listings
GET TOP STORIES DELIVERED WEEKLY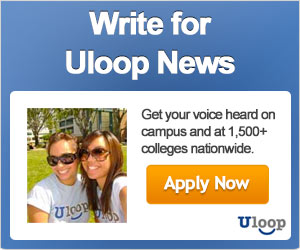 TOP 5 NEWS ARTICLES