Post Classifieds
Creating and Maintaining Healthy Relationships
New relationships are great for mental health. When we create new relationships we learn more about ourselves and the people that we want to have close to us. Finding a healthy relationship worth keeping can be difficult at times, and often the relationship simply falls into your lap while you're with another person.
I'm not just talking romantic relationships, I'm talking friendships, coworker relationships, and relationships with family members. How do we do this? First, we need to find what we expect in a relationship.
Communication is key
No person is ever going to fit your ideas or actions perfectly. This fact requires us to communicate in order to have a successful relationship. I found that when communication becomes fluent we learn who we truly need in our lives and who we have become more distant from. It's okay to leave a relationship if you feel that it's not right for you and your needs anymore. I've learned that as communication becomes distant, or it's hard to communicate, the relationship tends to break away pretty quickly.
In order to prevent arguments or awkward silence problems, you must express dislikes and likes when they become present! If the other person is messy and it bothers you, say something about it! If the person makes a joke that you don't find funny, express that.
Too often relationships are hurt because people don't communicate important feelings and eventually harbor too much resentment to continue with the connection. It's okay to speak up when you're uncomfortable or not happy with the circumstance; in fact, it's healthy!
Find commonalities
We tend to lean toward people with similar tastes. This isn't always true, but it is fun to have a friend that has the same taste in music or who enjoys doing the same recreational activities that we do. Differences are great and often create great conversations, but finding commonalities is important when creating a relationship because it offers ground for connecting with the other person.
This is often found when we go to school because we start hanging out with people that do the same things that we do, and that's a good thing. Always try to stretch out of your comfort zone and make friends with people in other groups, but understand that there's nothing wrong with having friends that enjoy the same ideas, activities, or music that you do. Connection is great when there are strings to create it with.
The most important part of creating a relationship worth keeping is allowing acceptance into your thoughts. No one is ever perfect, so don't expect it from anyone. If someone is great, but they talk a little bit too much for your taste, maybe try to find a way to accept that trait and love them for it anyways.
When you allow acceptance to fall into your life it opens doors for communication and the search for commonalities as you get to know others! Enjoy all of the people around you, and take advantage of this time by getting to know lots of other people and sparking new connections.
Discuss This Article
More Uloop Health Articles
COLLEGE HOUSING LISTINGS
See all COLLEGE Housing Listings
GET TOP STORIES DELIVERED WEEKLY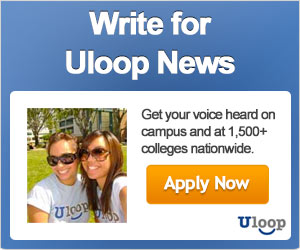 TOP 5 NEWS ARTICLES