Post Classifieds
Fashionable, yet affordable shopping for college students
One of the best things about college is the fact that you can wear whatever you want with little to no judgement. There is so much variation as to what styles of clothes you might find around campus, and that's one of the best things about it. However, with blowing tons of money on textbooks, classes, and most importantly, food, there is little room in most students' budgets for cute, new outfits. Here are a few fashionable, yet affordable shopping options for college students:
1.     Plato's Closet
Plato's Closet has a wide selection of clothing for both men and women. They have everything from handbags and wallets, to shoes, tops, dresses, jackets, jeans, and so on. The best thing about Plato's is that they do not sell clothes that has been incredibly worn or damaged. Many of the items on the racks are lightly worn, or still have the original tags on them. If nothing quite suits your eye or its still out of your budget, consider selling some of your own clothes to Plato's for some extra cash!
 2.     Goodwill
Some of my best finds have been at Goodwill. It is often times my go-to for finding a specific item of clothing, or when searching for comfortable clothes such as flannels or sweaters. If you're shopping for a themed event or a holiday (such as Halloween, Christmas, etc.) you would be cheating yourself if you do not at least check out Goodwill. Why pay full price for a Christmas sweater that you are going to wear once maybe ever other year when you can be a few bucks for it and rock it anyway!
3.     Play It Again Sports 
So, if you are going to wear clothes that is meant to be worn out and sweated in, do you care if it's brand new? Probably not. Play It Again Sports sells both new and pre-owned sporting goods, which includes but is not limited to apparel. Think about it – you can buy athletic shoes and accessories, cleats, sports bras, swimsuits, and so on, for at least half the price as in a regular sporting goods store.
4.     Cotton On
Cotton On is an Australian retailer that focuses on simple, yet fashionable clothes that almost anybody would want to wear. The best part about Cotton On is that they do not overprice simple styles at unreasonable costs. A simple dress can be found for just $10, whereas other stores might try to sell a very similarly styled dress for $30 or $40. They sell clothing for both men and women, and carry everything from jeans and formal tops to swimsuits and athletic wear.
5.     Amazon 
You probably aren't used to buying clothing from Amazon. But yes, you can buy clothing from Amazon for some of the best prices. Whether or not you choose to buy things new or used from whichever original retailers, Amazon gives you some of the best prices on the web. You can seriously buy a dress for a penny if you search far and wide enough. How can you compete with that?
6.     Old Navy
Okay, so online shopping can be a little difficult when it comes to picking clothing sizes. Furthermore, sometimes when you go to stores that sell pre-owned clothing, they sell out quick in larger sizes and all that are left are extra smalls or extra larges. Old Navy is great about selling clothes for everybody of every age, size, and body type. You can buy dresses for around ten dollars, along with killer prices on jeans, shorts, button downs, and so on.
7.     Forever 21
This one is an obvious one – if you haven't already gone to Forever 21 for a thing of two in high school, then you definitely need to swing by whenever you need a cute, but affordable outfit. Forever 21 has a wide variety of clothing, including a section for men and plus sized women. Consider giving it a visit, whether you are scouting for a new "going out" look or some affordable workout clothing.
 8.     Target
Ah, everybody's favorite date spot. While Target has some incredibly precious décor, appliances, and well, everything – they also have some affordable clothing for both men and women. If you check out their clearance items, you can find some reasonable tops for as cheap as four dollars and dresses for as cheap as seven dollars!
9.     TJ Maxx/Marshalls/HomeGoods, AKA TJX
I am clumping these together because they are all incredibly similar (although, I would argue that TJ Maxx has a wider selection of clothing). They also are all owned by the same company (TJX) and they are pulling some of the largest annual sales out of any department stores in the United States. They take clothing sold in other department stores and regular prices and then discount them. A dress that may be regularly priced at three hundred dollars can be found repriced at maybe $50.
10.   Kohl's 
Tops on clearance at Kohl's are listed at around four dollars, and this is just a sneak peek into some of the awesome prices at the store. According to their website, Kohl's matches their competitor's in-store prices for an identical product sold at Kohl's, as long as you provide a copy of the competitor's ad and the current date to your nearest Kohl's Department Store. This needs to include the description of the item and the retail or sale price in which the competitor provides. Again, this can only be done with in-store pricing, but it's still an awesome perk!
There are many ways to shop affordably as a college student. Whether you prefer pre-owned or brand new clothing, there are tons of online and in-store retailers that strive to provide some of the best prices in the market for items you have been dreaming of. If you dig deep enough, you'll find the right clothes with the right price for you.
Discuss This Article
More Uloop Fashion Articles
COLLEGE HOUSING LISTINGS
See all COLLEGE Housing Listings
GET TOP STORIES DELIVERED WEEKLY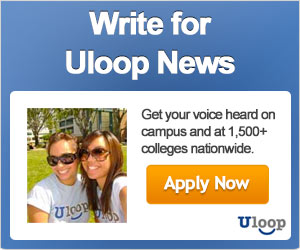 TOP 5 NEWS ARTICLES