Post Classifieds
What Would I Do as a Restaurant Host/Hostess?
Think about the last time you went inside of a restaurant to sit down and eat. I know, typically people our age do not have the time or patience to sit down in any place and eat, but try to imagine it for a minute. Remember who greeted you when you entered the door or approached the corner, who talked to you about your day, who guided you to your table, and who took your order and made sure your food and drinks were good. Well, that person was most likely a host/hostess.
Being a host/hostess in a restaurant can be a super fun, but extremely stressful job. I would say that it probably falls somewhere on the list of "difficult jobs." But just imagine how the world would be without these dear people taking orders and ensuring everyone's needs are met at least food wise. Yes, a restaurant host/hostess has to be somewhat of a people-pleaser to make it in that realm.
Although some hosts/hostesses work full-time, most of them work part-time positions. In fact, it is believed that nearly 80 percent of hosts/hostesses work a part-time job. Busy hours for most hosts/hostesses, especially for those in fast-food chains in major cities or at popular restaurants in small to mid-size towns, are in the late afternoons and evenings (when everyone is getting off work and out of school) and on weekends.
There are no specific educational requirements to be a host/hostess but many employers like the potential employee to have some experience working in a restaurant. On average, a host/hostess gets paid anywhere from $7.39 to $11.88 plus overtime, hourly tips, and generous patrons. Of course, all of this depends on where you work.
A restaurant host/hostess is a special person with many responsibilities. To be a great one, you must be able to keep track of each table being served, don't keep guests waiting longer than they have to, greet cheerfully and speak clearly, maintain supplies, walk the floor and be sure to get anything they need, clear and set tables when necessary, and, of course, clean when something has been overlooked.
If you're looking to become a restaurant host/hostess, here are a few skills you want to make sure you hone:
1. Be friendly. This is rather obvious since we'd all agree no one wants a snooty host/hostess to serve them food. But learn to greet each customer with a smile and make them feel comfortable and special. Mind your manners and be polite; this is especially needed when dealing with frustrated or difficult customers.
2. Be personable. Service is pretty much black and white. Either you have great service or you don't. But it adds an extra touch when you are hospitable and likable as well. Sometimes, people head to restaurants not just to eat but to see their favorite host.
3. Be on-point. Staying on point means being on your toes and ensuring customers are well taken care of. This means being on time with food, not letting it get too cold or even too hot; checking tables to make sure they haven't run out of drinks or need more utensils; being aware of your restaurant's flow and process; making decisions that are in the best interest of the customer even while under pressure; and ensuring an excellent experience.
4. Keep your wits about you. Don't let customers get you angry or upset. Stay composed and be able to handle the constant changes that come when you're dealing with human beings. People don't just go to restaurants for the food — they go for the experience.
5. Communicate well. Mumbling, grumbling, cursing, and complaining is unacceptable in this business. It also isn't just what you say to customers, it is how you say it. You are required to be knowledgeable but also polite at all times. Being the best waiter isn't enough; having the right attitude is everything.
6. Be energetic. Sure, being a host/hostess is a demanding and stressful job and many times, it doesn't give you a whole lot of thanks. But when you are happy to be doing what you're doing, it shows up in the service you provide. You are the first impression that people will see when they enter the building and you want it to be a good one.
7. For heaven's sake, show some compassion. Yes, I know you're just serving food and drinks but true hospitality goes a very long way when it comes to dealing with people. It is a deep gut feeling that you get when you know you are responsible for the happiness of another person. Be aware of guests' needs and be responsible to fill those needs for the few minutes that you get the opportunity.
It is so easy to think of service jobs such as being a host/hostess as just that — a job. But when you look at it, it is so much more. You get to be a part of someone else's day and you get the opportunity to help someone leave feeling a little better than they came in. Remember, it isn't just the food or the drinks that people want; it's the experience.
Discuss This Article
More Uloop Business Articles
COLLEGE HOUSING LISTINGS
See all COLLEGE Housing Listings
GET TOP STORIES DELIVERED WEEKLY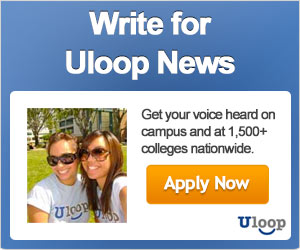 TOP 5 NEWS ARTICLES