Post Classifieds
Review of Denzel Curry's EP "13"
The 22-year-old rapper from South Florida had a surprise for fans when he dropped his latest EP labeled "13." He has been off the grid for quite some time, making new music and preparing for his next full-length album. "13″ is a small gift to hold off fans until the next album named "Taboo," which might not come out for a while.
Denzel Curry turned heads with the release of his album "Imperial" and his single "Ultimate." His debut album "Imperial" brought dark beats and his own story of how he made it in the music business. His breakout single "Ultimate" was an explosion of anger towards people and his unique flow coupled the banger together. Interestingly, Curry is half Native American and half Bahamian. He worked for his talent since the age of six, challenging others to rap battles. More struggles followed him as he was kicked out of school. He turned to music for a profession and excelled at it.
The whole project "13″ is pretty dark and eerie, reminiscent of Denzel Curry. Curry has a specific style that spans on darkness and anger that works out pretty well. His music grabs a listener's attention pretty easily. It hints at what it means to be an African American in the United States. "13″ is no different as each song is great and right to the point. A person can tell how dark it is by the titles of the songs like, "Bloodshed," "Hate Government," and highlight "Heartless." Each song packs a punch and the production is well done.
It makes sure to not overstay its welcome totaling five songs running 13 minutes. The project is short and to the point. People should go and listen to the short work on Apple music. It runs on a theme of anger, which the young rapper is known for and on stating injustices in society. It has its own faults with being so short, but it is understandable because he has a whole album arriving in the future. There are some lines that do not fit with the beat of a song or in general. The songs also could have been longer, as they are like short previews almost. However, it still is a great body of work for the artist.
Despite its short length, there are some memorable lines to take from the cohesive project. On the first track, "Bloodshed," the beat shifts to a rumble as Curry raps, "Denzel got a murdering policy, with no remorse, not accepting apologies. No jewelries, speaking tomfoolery, f** the rap game imma speak at my eulogy." Denzel goes off as the beat rumbles in the background with a nice flow and angry tone that he is known for. This song brings a preview of what is to come.
On the song "Equalizer," he brings his dark tones with: "Nothing is lovely, only get loneliness. Phoniness, only resides on the tongue. Sun is never radiant, coming undone." The dark tone inflects in the whole work, but it is this exact darkness that is creative genius.
One of my favorite lines comes in the song, "Heartless." Curry raps, "Roll it up, smoke it up. And put it through the glass pipe. F** around with me, this'll probably be your last night." This same flow follows in the track. Some lines in the song are weird and did not need to be in it, like a line that included a comparison of a gun shooting out like diarrhea. However, the chorus is also pretty catchy saying, "I do not talk sh**, I rented a starship. Out of my starship, I slept with a goddess. Out of the darkness, I feel like a Goblin. I am so heartless, I'm feeling so heartless. I am so heartless, why am I heartless?" The artist is known for his weirdness, but it is this exact object that makes his music so special. His music can be played when sad or mad.
The last track, "Zeltron 6 Billion," has more memorable lines such as, "Kill my insecurities because they tried to make me soft. … Kill off, you and your posse, if you cross me. F** the industry, I only worry about my artistry." Curry speaks on his transitions and on getting stronger. The only important thing on his mind is the music.
Eminem is one of the greatest rappers of all time. The youthful Denzel Curry is looking to finish the job and continue to improve. His latest project "13″ only puts him above the other young competitors. Fans will be excited to hear "Taboo." Curry has invented his own angry sound that works pretty well, and his creative genius shines in every moment.
Discuss This Article
More Uloop Entertainment Articles
COLLEGE HOUSING LISTINGS
See all COLLEGE Housing Listings
GET TOP STORIES DELIVERED WEEKLY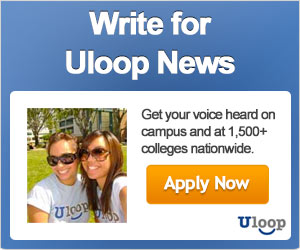 TOP 5 NEWS ARTICLES