Post Classifieds
Maroon 5 Hit Song Cold Explained
Have you heard or perhaps seen the video of the new Maroon 5 hit song Cold featuring Future? You may be wondering what the heck that video is about, but the real story lies in the lyrics.
At first the lyrics seem pretty straightforward; a relationship that has grown cold and distant. They are pretty stereotypical lyrics for Maroon 5 these days. However, they aren't talking about your typical romantic relationship. Maroon 5 are referencing their fans!
Think about it. Just about every new song Maroon 5 puts out these days is flooded with comments "cold enough to chill my bones." The relationship between Maroon 5 and their fans is slowly growing cold and distant. Fans often make demands to "bring back the oldies." Songs of Jane is a popular album referenced in this mantra.
The lines "Are we taking time or a time out? / I can't take the in between" bring a realistic perspective to the realties of trying to stay relevant and not lose your fan base. Maroon 5 has done a pretty good job at that, but fan backlash is still present.
It's hard not to pick up resentment in their new song "Cold" with lyrics like "What you holdin' on, holdin' on for? / If you wanna leave just leave." As a fan of Maroon 5, it makes you wonder if they are getting fed up with the constant commentary on their music.
Maroon 5 wouldn't be the first band to write or sing a song about their fans. Backstreet Boys sings the relatively well-known song "Larger Than Life" along with Justin Bieber's "U Smile." However, these are positive, appreciative songs. With the fame achieved by these singers and bands, it makes sense. Maroon 5 has achieved success of at least the same level. Are they the first band to veer away from this tradition and instead let the fans know they feel a distance growing in their "relationship?"
Maroon 5 may be losing fans, but at the same time they are gaining new followers. Whether or not this song is about the fans that have been around from day one is up to interpretation. What matters is the longevity produced by Adam Levine and the band with all the new groupies.
Let's take a minute to remember all the hard work that goes into making songs for us to enjoy and try and be appreciative when a new song drops. Constantly demanding for the band to return to an old style is both impossible and unrealistic. Just enjoy the new music for what it is. If you can't do that then find another band.
Have another interpretation? Leave me a comment with your meaning of the song!
Discuss This Article
More Uloop Entertainment Articles
COLLEGE HOUSING LISTINGS
See all COLLEGE Housing Listings
GET TOP STORIES DELIVERED WEEKLY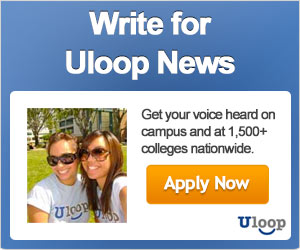 TOP COLLEGE NEWS