Post Classifieds
Top Childhood Christmas Movies Returning to TV
Now the holidays are finally here and everyone is getting in the holiday spirit, from putting up the tree to wrapping presents. It's time to prepare for the arrival of Christmas! What better way to celebrate the biggest holiday of the year than to watch your favorite childhood Christmas movies? Well you're in luck, as television networks are airing popular and classic holiday movies that you enjoyed as a child in order to get you in the jolly spirit of Christmas. Since this holiday is my favorite time of the year, I've created a list of my top 5 favorite childhood Christmas movies that are premiering on T.V.
Home Alone #2
It may not be the first film within the series, but this movie was my favorite holiday movie growing up and still is today. Plus it's number one on my list of holiday films. The film "Home Alone #2: Lost In New York," takes place when the protagonist Kevin goes on vacation for the holidays with his humungous family but accidently gets separated from them while boarding the air plane.
What I love so much about this movie is the beautiful Christmas music that plays within the film. This movie has comedy and will fulfill your Christmas movie expectations!
According to tvguide.com, this movie is scheduled to premier "Wednesday December 14 at 8pm," on AMC.
The Santa Clause Series
This movie trilogy is my favorite over any other holiday film series (yes literally). Whenever I'm in the mood to watch a film about Santa Clause, I turn to this Christmas film trilogy "The Santa Clause." The movie is about a company man, played by Tim Allen, who tries to spend more time with his son while witnessing Santa fall off of his roof. But, he is later told that he will be the new Santa Clause. No pressure right? Well throughout the remainder of the series Tim Allen's Santa Clause gets the hang of his responsibilities as "Father Christmas."
If you love this film series just as much as I do then you will enjoy having the opportunity to watch it over and over again.
According to the schedule on freeform.go.com, the movie series will begin "tonight on December 7 at 6pm and will continue until December 14."
A Christmas Carol
The classic holiday story by Charles Dickens gets revamped with "Disney's: A Christmas Carol," starring Jim Carrey. As he plays everyone's favorite rich and grumpy Ebenezer Scrooge, he  also voices other characters in this beautiful remake of a classic Christmas tale during the Victorian era.
With beautiful animation, amazing music and great comedic timing, if you haven't already, you'll fall in love all over again with this film. This movie will definitely get you in the holiday spirit and will have you laughing at the many different voices of Jim Carrey.
According to Haleigh Foutch from collider.com, the movie will air "Wednesday December 8 at 9pm on Freeform."
The Polar Express 
Since the first time I saw this movie I was hooked and I've watched it every year during the holidays. In the film "The Polar Express," an eight year old boy with no faith in Christmas goes on a train adventure to the North Pole and during his ride rediscovers his faith. This movie is beautifully produced and is unlike the other Christmas animation films that focus on comedy, but this movie will help get you into the Christmas spirit of giving.
If you want to see a holiday film that will make you feel jolly inside then make sure you catch this film when it airs.
According to http://freeform.go.com, the film is scheduled to air "on Freeform tonight at 5pm and again on December 12 at 7pm."
I Want a Dog for Christmas, Charlie Brown
A Christmas holiday television tradition that my family and I continue to watch every year is "I Want a Dog for Christmas, Charlie Brown." This cheerful animation will help you get excited for the arrival of Christmas. In the movie our famous Peanut Gang are at it again as the siblings, Linus, and Lucy's little brother ReRun wants to have fun over the holiday break, so he goes to Snoopy for help. This movie is so hilarious it will have you showing your loveable animal friends some affection.
According to Jim Donnelly from abc.go.com, the movie will premiere "on Saturday December 17 at 8pm on ABC."
If you're just as excited as I am and want to prepare for the arrival of Christmas or to reminisce on your favorite childhood Christmas movies then make sure you check out some of these movies and the networks that are premiering them to see what other amazing holiday films will be airing up until Christmas day!
Discuss This Article
More Uloop Entertainment Articles
COLLEGE HOUSING LISTINGS
See all COLLEGE Housing Listings
GET TOP STORIES DELIVERED WEEKLY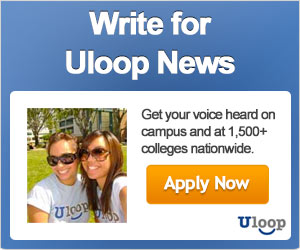 TOP COLLEGE NEWS