Post Classifieds
Healthy Study Snacks to Get You Through Finals Week
The week that every college student despises and gets bad anxiety over, is approaching us: finals week. The college finals tradition of studying for countless hours, sitting in packed libraries, and waiting in long lines in Starbucks is not the best way to help get you through finals week. Plus it's close to the end of the term, so funds are limited. To help keep you energized, I've figured out a way for you to make snacks that won't hurt your wallet and are healthy as you prepare for finals week. Here are the top 5 healthy snacks to get you through finals week that can be enjoyed either at home or while you're on the go.
Fruit and Yogurt Parfait
Now this snack is not only delicious but also very healthy, the "fruit and yogurt parfait," is great to have while on the go in between finals. Plus it has all of your necessary vitamins and filled with protein. What I love most about this snack is that you don't have to use the same ingredients, you can easily substitute any of your favorite fruits when making this at home. For example, instead of using blueberries (since I'm not a fan of blueberries), I'd only use strawberries, granola, and mix it with any type of fat free yogurt. It's perfection! To get the recipe go to foodnetwork.com.
Veggie Cups
This is one of my favorite snacks for when I need a healthy boost of energy to get me through studying for finals. Veggie cups are so great that they are fun to make and eat! Just like any recipe you can mix it up by using different ingredients such as your favorite vegetables or dipping to go with the veggies. For instance my favorite type of veggie cups are ones filled with carrots, celery sticks, and fat free ranch or hummus for dipping (but only when I run out of ranch). Try the recipe at centercutcook.com.
Fruit Salad 
When I'm not interested in making a bowl of cereal I make a "fruit salad bowl" instead by using only the freshest and my favorite fruits. Similar to a fruit cup, but loaded with more fruit, the fruit bowl lets you savor a variety of different fruits. Plus instead of buying one, you can make your own right at home. Filled with lots of vitamins and very nutritious for when you need a snack to take with you while on the go, this treat is delicious! What's fun about this recipe is that you can add as many fruits as you like and put in your favorites. If you want to try this recipe go to allrecipes.com.
Green Tea 
Even though "green tea with honey and lemon" is a beverage, not a snack, it's healthier and has less caffeine than coffee. This drink will not only energize you while studying in the late hours, it will also fill you with the necessary minerals. What I love the most about this drink is that it can be served either hot or cold, and it's easy to make at home instead of buying it from your local cafe. This tea is my favorite beverage (especially when served hot) for when I need to wake up in the morning for class, but I prefer my green tea ice cold for when I need to study long hours for an exam. Brewed to perfection with a slice of lemon (not lemon juice I prefer fruit), honey, and a pinch of sugar. Green tea is great for both morning and night study hours. If you want to try the recipe go to allrecipes.com.
Popcorn
I know you're wondering how in the world is popcorn healthy? Well that's because you can easily make your own "popcorn mix" at home so that you can use the healthiest ingredients for your snack mix. Instead of having a snack mix that includes popcorn filled with high calories and covered in butter, salt, or chocolate. You can substitute all of that for more nutritious choices such as granola, dried fruit (raisins), pretzels, and any other ingredient of your liking. This recipe is easy to make and will keep you awake as you study for your exams. I've been obsessed with this snack from the start and it definitely keeps me motivated while studying! To try the recipe go to deliciousmeetshealthy.com.
With easy to make recipes that will not only save you money, but keep you motivated and awake while studying, is the best for any occasion. If you need more recipe ideas to help get you through finals week check out some of these delicious and healthy recipes so that you can be energized while studying for your final exams!
Discuss This Article
More Uloop Food Articles
COLLEGE HOUSING LISTINGS
See all COLLEGE Housing Listings
GET TOP STORIES DELIVERED WEEKLY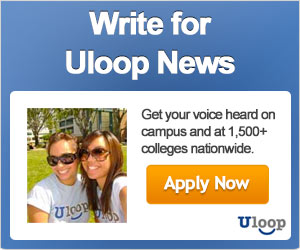 TOP COLLEGE NEWS