Post Classifieds
Netflix Is About to Be More Accessible Than Ever
For those of you unfamiliar with Netflix (and who have apparently been living under a rock for the past decade), it's one of the most popular streaming sites for some of the best television shows and movies that Hollywood and the like has to offer.
That being said, it's about to get so much better. Or more dangerous. Whichever way you want to look at it, it's happening.
This past Wednesday, Netflix announced that it will be changing the game by allowing users to download certain movies to their phones (or other mobile devices) instead of having to stream. For those of you that are known data hogs in your family plan, this is going to be a big deal.
For your phone's battery life, well … one problem at a time.
Basically, this would mean that users can download the movie they want to watch ahead of time and then watch it later without having to use their data. And Netflix eats up a lot of your data, in case you weren't aware, so this is some big news.
This will also be helpful for when individuals are in areas with bad reception or where the internet is not available or is spotty. This way, there is no interruption in your binge-watching.
So where exactly would such a feature be useful?
Everywhere.
Literally. For those on airplanes without internet access, in the car for a long road trip with your family, sitting in the waiting room for the doctor, drowning out your professor during lecture, the list goes on and on.
While you do still need internet access to download the videos, you won't need internet to watch them; so as long as you're able to pre-plan, you'll be just fine.
Of course, there's always a catch.
Netflix has stated that during the initial release of this feature, not all movies/shows will be available for download. Think of it as a trial period at this point.
They haven't specified how many videos will be available to download, nor which ones are going to be available initially, though they did mention there are "more on the way."
All of those with tablets or phones that are either iOS or Android with the Netflix app will be able to utilize this feature.
Another catch, something to watch out for, is the amount of devices that you're using Netflix for. They do have a limit, and they monitor it, so if you're using more than the specific amount of devices in your plan, they will charge you.
But basically, mobile video is now going to be easier than ever to watch, especially without racking up the data bill. In the past, even with good coverage and great reception, the amount of data a single movie would eat up is astronomical.
Which is a big reason Netflix has come up with this plan.
Most of the users were only watching the app when at home connected to their own internet, as they didn't want any overage fees. As you could imagine, this limits the Netflix use compared to the potential. So, they wanted to market their product in a way that would be universally loved, and this was the finished product.
And, here's a shocker: they aren't the first ones to do so. AT&T has actually decided to follow the same path. They announced DirecTV Now — a TV service that can be streamed on cellphones and other mobile devices — can actually be used to watch shows without users going over their data limits.
According to Brad Bentley, AT&T's marketing officer, "The last thing you want to do when you're binging or enjoying entertainment is trying to calculate how many gigs I'm using or where I am in my data plan."
This has also been introduced by Amazon with the Amazon Video app with some offline video options since September of last year. Which isn't at all surprising, since Amazon always seems to be one step ahead of the game as well. (It doesn't help that this is one of Netflix's biggest competitors).
Hulu isn't in the game yet, but according to the company, it will be very soon.
According to Ben Smith, Hulu's senior vice president, "We'll get there, for sure, in our industry."
So don't be too surprised when you see the full Netflix library available for download. All you're going to have to do is download the videos you'll need for the day, sit back, and relax. Watch them all whenever you get a free minute, because it isn't going to cost you an extra dime.
Netflix is on its game, and its competitors are already there (or close behind). The future is now, and it's looking better than ever. Or at least, slightly more affordable. So that's a start, I guess.
Discuss This Article
More Uloop Entertainment Articles
COLLEGE HOUSING LISTINGS
See all COLLEGE Housing Listings
GET TOP STORIES DELIVERED WEEKLY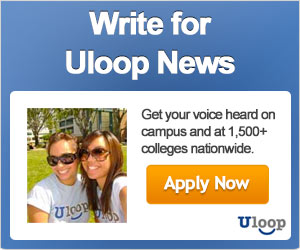 TOP COLLEGE NEWS