Post Classifieds
The Starbucks Holiday Drinks for Your Perfect Holiday
The cups have finally arrived, but what of the holiday drinks? We all love those traditional, holiday flavors intertwined with our favorite, highly priced beverages that we probably shouldn't be buying. But which ones should you try this year?
Do you go with your favorite and play it safe? Or do you try something new and take a few risks?
No matter which way you go, you really can't go wrong, as the Starbucks holiday drinks are easily the best on the menu, and we wait a whole year to see them again.
So for those of you that are feeling adventurous, here is a breakdown of Starbucks' best holiday flavors and why you should try them (trust me, there are plenty of reasons).
*As a side note, all Starbucks holiday drinks can be ordered hot or cold — perfect for your every mood/taste.*
1. The Holiday Spice Flat White
The drink that sounds pretentious, and that probably is, the Holiday Spice Flat White coffee is best for those of you that are looking for the full spectrum of holiday flavor. (Many people don't even know that this drink is on the menu, but it's definitely worth a try if you haven't yet).
The coffee contains hints of nutmeg, ginger, cinnamon, sugar, clove and tangerine combined with Starbucks' Christmas Blend Espresso Roast and foamed whole milk.
The drink, once put together, is velvety and you can taste all of these holiday flavors with every sip.
2. The Eggnog Latte
Eggnog is a classic, though it's not everyone's favorite. Same goes for the Starbucks drink. While it's a fantastic addition to your holiday drink list if you're an eggnog fan, for those that aren't, this may not be the drink for you. (Disclaimer: This is not spiked eggnog. Sorry for any inconvenience).
For one thing, the drink contains actual, steamed, eggnog.
But to make it even more rich (and amazing), Starbucks also mixes in espresso and ground nutmeg as well as some mulling spice syrup, for those of you that want a little extra flavor.
3. The Spiced Sweet Cream Nariño 70 Cold Brew
With a name like that, it's hard to know what to expect with this drink. However, to explain it really quickly, this is going to taste a bit like a float, minus the root beer, with that sweet and creamy texture we all love.
The coffee includes the Starbucks Nariño 70 Cold Brew (which is a naturally sweet coffee) and infuses it with mulling spice. The drink is topped off with sweet cream to give it that float texture.
Again, this is one of the lesser known holiday drinks, so if you're looking to be a little adventurous this year, this is your chance.
4. The Gingerbread Latte (My personal favorite)
The Gingerbread Latte is a beautiful play on your favorite Christmas cookie. To make this festive concoction, Starbucks mixes espresso, steamed milk and Gingerbread syrup and tops it off with whipped cream and some ground nutmeg.
So not only does it taste amazing, it looks fit for the holiday season as well.
For some extra flavor, you can add some cinnamon dolce sprinkles into the drink as well.
5. The Caramel Brulee Latte
This is a favorite for a reason: the caramel brulee latte is sweet, savory and rich in all the right ways. It includes espresso, steamed milk and the infamous Starbucks' Caramel Brulee Sauce.
With whipped cream and caramel brulee pieces to top it off, the drink combines that perfect brulee crunch with that creamy, rich taste that we all love.
6. The Peppermint Mocha
Good both cold and hot, the Peppermint Mocha is a drink that envelopes Christmas the most, as you can't help but think of candy canes the entire time you're drinking it.
As a warning, this drink is much sweeter, and not for those that don't have a sweet tooth.
But for those that do, the drink contains mint-chocolate, espresso and steamed milk as well as mocha sauce.
To top it off? Whipped cream and chocolate curls that look beautiful.
7. The Chestnut Praline Latte
Last, but certainly not least, the Chestnut Praline Latte will have you singing Christmas songs on your drive to work, or relax you as you watch "White Christmas" for the umpteenth time this holiday season.
The latte is a combination of espresso, steamed milk and the Starbucks Chestnut Praline Syrup that makes it so great.
Of course, you can expect whipped cream and chestnut praline topping for an extra festive touch.
After the year we've all had, it's nice to know that the holiday cups are back, and the holiday drinks have returned along with them. So go out and buy one, or two, or 20 this holiday season and be merry all winter long!
Discuss This Article
More Uloop Entertainment Articles
COLLEGE HOUSING LISTINGS
See all COLLEGE Housing Listings
GET TOP STORIES DELIVERED WEEKLY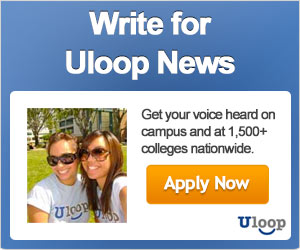 TOP COLLEGE NEWS