Post Classifieds
Sleep Deprivation and How to Manage It
Sleep deprivation is something that we have all experienced at some point in our lives. It is why we need an alarm clock to wake up in the morning, why we take so long to get up, why we are grumpy and irritable all of the time, and why we need such a large amount of stimulants to stay awake. It is part of the reason that as college students we try our hardest to avoid taking any classes that start before 10 am. When we are sleep deprived we start to drift off in the middle of class, causing us to miss half of the notes we need to study for our next exam. So we wind up turning to the beautiful thing that is caffeine because we need to stay awake if we want to keep getting good grades. The problem with turning to stimulants like caffeine is that if you drink it too much throughout the day, you will still have problems sleeping and the sleep deprivation cycle will continue.
So how exactly should we manage sleep deprivation?
No exposure to light
To deal with sleep deprivation you need to get a good night of rest, and the best way to do that is by reducing your exposure to light before bed. You want your room to be as dark as possible when you are going to sleep. Why? Your body has a biological clock that knows when it should be sleeping and awake based on a light-dark cycle. When it is light outside our body knows to be awake and when it is dark outside, we know it is time for bed. But when you keep your room very bright before bed, your internal clock goes catawampus; your body gets confused as to whether you or not you should be up which is a major factor in sleep deprivation.
Turn off electronics
You probably think I am 100% certifiably insane, but turning off your electronics and putting them away helps your brain slow down. If you have stuff like your cell phone, laptop, television, and tablet running at night your brain will be distracted. Your brain will be running a mile a minute and it will keep wanting you to check your phone for texts or snapchats. Plus, the light that comes from your electronics breaks the first rule of managing sleep deprivation, no exposure to light. However, if you are going to keep your electronics on keep them as far away from you as possible. Do not sleep with your phone on your pillow, because that is not going to help you deal with sleep deprivation.
Caffeine is bad
The last thing that you need to do in order to ensure a good night of sleep, is do not drink caffeine after lunch time. Go ahead and drink it in the morning, but after lunch you really should avoid it. Caffeine is a stimulant and it will keep your brain going a mile a minute, which will keep you from falling asleep. Say it with me: caffeine after twelve is bad for my health.
If you follow those three simple rules, then you can get a good night of sleep. Your sleep deprivation will go away if you catch up on the sleep you have lost, so getting into these good sleeping habits will do wonders for you and your health.
Discuss This Article
More Uloop Health Articles
COLLEGE HOUSING LISTINGS
See all COLLEGE Housing Listings
GET TOP STORIES DELIVERED WEEKLY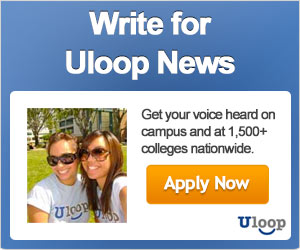 TOP COLLEGE NEWS