Post Classifieds
Six Stress Relieving Tips to Make Your Day
With the popularization of the health and fitness movement, kale smoothies and yoga mats have made a comeback. Physical strength and weight loss are way more than just another unmet New Year's resolution. And Enos and Chacos? The typical college student's staple.
But there's a kind of strength that goes beyond the barbell. Amidst the pressure and stress of classes, jobs, relationships, and everything in between, it's often too easy to forget the value of taking care of yourself emotionally. And at the end of the day, this kind of health is really what carries you through to finishing that last rep.
Be still. From the wailing alarm tearing you from slumber to late-night last-minute revisions on your mid-term paper, the world can sometimes feel constricted down to a to-do list. And there's only so much you can do when you're running on caffeinated fumes.
Before you keep going, pause. Believe it or not, rejuvenation is key if you want to be productive. So center yourself and re-charge. This looks different for everyone –read a book, people-watch, sit outside, or call in sick. Just take a break. Listen to the world rush around you. We all eventually have to stop before we can keep going.
Be alone. This one's not just for the introverts. Solitude is good for the soul. Plug out and take time to process over what you're thinking and feeling. That journal your mom gave you for Christmas? You might want to take it out. Write –what you did, who you spoke to, how you felt about it. Words not your forte? Have a conversation with yourself in the car. Or don't talk at all. Spend some time doing exactly what you love.
Be together. Then when you're done being alone, surround yourself with people who truly love you –friends, roommates, partners, or whoever it is. There's no stress panacea quite like spending time with people who accept you for who you truly are. Don't neglect your friends, even if you're busy.
Be structured. Sure, schedules can often seem a little overbearing. But sometimes structure can be a good thing. This means going to class, doing your homework, going to work, and attending practice. A little responsibility now can mean a whole lot of fun later.
Be healthy. There's not doubt about it –emotional health is tied to physical health. You don't have to be a marathon expert, either. Head outside. Take a walk around the block. Have a dance party. Drink more water. And get some sleep. Boy, do we need it.
Be taken cared of. Sometimes we just need to talk to a professional listener. Most universities offer free counseling services. Take advantage of it! Not only is it completely anonymous, but these trained therapists can offer some much needed support.
So whether it's the stress of being in school or seeking your next step in life, don't forget to take care of yourself. Cheers!
Discuss This Article
More Uloop Health Articles
COLLEGE HOUSING LISTINGS
See all COLLEGE Housing Listings
GET TOP STORIES DELIVERED WEEKLY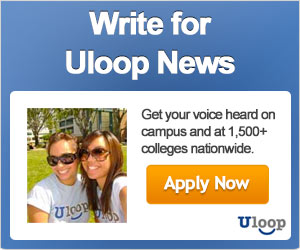 TOP COLLEGE NEWS