Post Classifieds
How To Relax In College
College is paradoxically defined by two extremes: fun and stress. Both are unfortunately ubiquitous for students. How can you make dealing with stress into something that's actually fun?
Color
Adult coloring books are one of the most unique trends on the market. Though it may seem silly at first, taking time out of the day to be artistic in the simplest way possible is actually quite relaxing. Best of all, these coloring books come in such a wide array that anyone can find the perfect one to enjoy.
Patterns, gardens, and animals fill the pages of these coloring books designed for an older audience. Fans of Sherlock, Doctor Who, or the Harry Potter series can even find books designed especially for them.
(Image Via Cnet)
Find A Hideaway
Having a place to escape for a breath of fresh air will become vital to surviving your most stressful days. Search for a spot on or near campus where you can go to take the time to yourself and "hideaway" from the world. This could be anywhere from under a big tree to a couch in the furthest corner of the library.
(Image via Kristen Harris)
Visit Local Animal Shelters
What's more relaxing than spending time with a furry friend? Since your pets are still at home, take the time to hang out with pets who are still looking for theirs. You can volunteer or even just go for a visit now and then. Animals who live in a shelter are stressed out, too, so the benefits go both ways!
(Image via Wikipedia)
Go For Walks in Beautiful Places
Somewhere, there is a garden or a lake or a beach just begging you to admire it. Find somewhere lovely for a leisurely stroll. Even a brief five-minute walk can make your day feel brighter. Maybe can even stop and smell the (literal) roses along the way.
(Image via Kristen Harris)
College students have no time for stress. By taking even just a few minutes out of each day to relax, we can find a better balance. Releasing stress can be fun and even inspiring.
Discuss This Article
More Uloop Health Articles
COLLEGE HOUSING LISTINGS
See all COLLEGE Housing Listings
GET TOP STORIES DELIVERED WEEKLY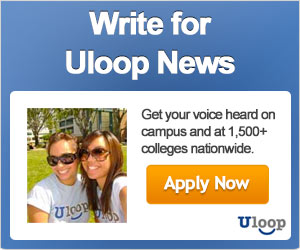 TOP COLLEGE NEWS