Post Classifieds
Andrew Jackson Jihad, Jeffrey Lewis, and Anti-Folk
This Tuesday I had the opportunity to head on over to Pugs Irish Pub in the northern fringes of Tallahassee to see a quirky little anti-folk show. It reminded me of fascinating little hidden niche groups that have been underrepresented in my time in this college town. So who wants to talk about some anti-folk?
The headliner I went to see was Andrew Jackson Jihad, with Jeffrey Lewis & Los Bolts as their opening act, featuring Rozwell Kid and Nostradogmus (a local band). Just so you know.
 ~~~~~~~~~~~~~~~~~~~~~~~~~~~~~~~~~~~~~~~~~~~~~~~~~~~~~~~~
The night started with a last minute flake (come on, if you don't want to go out and see a concert with somebody, say no- don't wait until two minutes before I'm supposed to pick you up? Rude), but finding a friend to accompany me didn't take long. They knew a bit about anti-folk. Huh. Cool.
We found the venue, not without issue (please, Pugs, put up a sign! I slammed on the brakes and found my way in by a hairsbreadth), and the two of us found ourselves in a line around the building. We were lost in half-shaved heads, flannel, and piercings. I felt the punk movement didn't die, and everybody had lied to me.
After introducing my friend to the joys of Tinder, we started up a conversation with the couple in front of us. Turns out they came all the way from Albany to see the show. The dedication to the group (either AJJ or JL, we forget) was impeccable considering we were standing behind the group's small white van. It was admirable to see passion for a musician of this size- anti-folk groups are evidently not huge.
We found our way in after Nostradogmus had begun, better late than never, and we found out the joys of Pugs.
The stage is set next to the door- you have to walk past the performing act to get to the floor, tables, and bar. I can't imagine more than two hundred people safely fitting in the entire space. The intimacy and compression didn't seem to match the jams I had heard from Jihad in my time- but readers, there is a reason earplugs are $1 at the sound booth.
Nostradogmus and Rozwell Kid blew the damn roof off. These screaming guitarists were face-meltingly wonderful, with clever lyrics and performance quirks that kept me well enamored. I was more impressed with them than I was when Big Sean opened for J. Cole. Step it up Sean, I thought you were blessed.
When they were done, I noticed that the groups were just walking around and hanging with the audience. I talked to them. They laughed and high-fived me. I'm new to this scene, but it's almost surreal to see somebody divulge their souls onstage only to come drink a beer with you.
Jeffrey Lewis & Los Bolts deserve an entire article for how much they showed me. For those unfamiliar, Jeffrey Lewis is a cartoonist who's been published in The New Yorker and teaches college seminars on Watchmen. He's also a staple of anti-folk.
I suppose it's time to spiral into a necessary tangent, curving it back into the show after we finish. What the hell is anti-folk?
It's hard to describe, just as post-modernism was. Anti-folk doesn't have an agreed upon definition. It seems that common ground arguments agree that anti-folk is a subversive response to the political seriousness that folk brought to music- anti-folk is just silly and dark as hell. Lyrics that are self-depreciative, existential, and full of the nihilism that seems to define the groups that performed last night. Anti-folk. Yeah.
Jeffrey Lewis & Los Bolts projected a cartoon of a happy man who made a new heart out of wood, and shortly followed it with a musical narrative they titled The Complete History of Communism #6: Vietnam. The jarring tone changes from his old screaming neighbor to crack addicts to moving to Seattle was so endearing and beautiful that I was captivated by a performer I'd never heard of, in a genre of anti-folk I didn't know existed. What the hell, Jeffrey, I guess I just had to buy all your albums and a few of your comics, too. You guys were amazing, thanks for the show.
Then, as prophesized by the various posters around town, Andrew Jackson Jihad took the stage. They began the show with one of my favorite songs, Brave as a Noun, so I got to bust out my mediocre tenor and sing along. I jammed hard for that last hour with a group to follow three surprisingly good acts. I don't know if I expected AJJ to rival the energy of Foreigner, or maybe for them to be humorous on-stage like ZZ-Top, but they put on a similar show to the first three. Each group was emotionally honest, fully generous with their souls, and they were changing. Changing of me. Changing of themselves. And changing of how we interpret music.
So yes, anti-folk is evidently a genre. Yes, there are little sub-cultures in Tallahassee (I have seen some of these kind folks around All Saints, which is having a very big problem you should look into). Yes, music is still evolving around us. And yes, Tallahassee is the place to see it happen. Rock on, y'all.
Discuss This Article
More Uloop Entertainment Articles
COLLEGE HOUSING LISTINGS
See all COLLEGE Housing Listings
GET TOP STORIES DELIVERED WEEKLY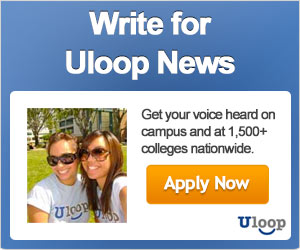 TOP COLLEGE NEWS