Post Classifieds
YouTube Series All Book Lovers Should Watch
Many book lovers are used to seeing their beloved characters and stories turned into movies. While this trend continues, book lovers can now turn to their laptops to watch literary-inspired series.
YouTube is the home to some of the best series based on books. From classics to original stories filled with book references, every reader should watch these videos.
1. The Lizzie Bennet Diaries
One of the first literary-web series, The Lizzie Bennet Diaries is a modern-day adaption of Jane Austen's Pride and Prejudice.
Lizzie Bennet (Ashley Clements), a grad student, decides to vlog her life. While the major events occur off-screen, Lizzie recounts the events with the help of her friend Charlotte (Julia Cho) and her sisters, Jane (Laura Spencer) and Lydia (Mary Kate Wiles) through reenactments.
Other characters enter the series later, but the revelations of Bingley and Darcy are well worth the wait. Fans of Austen's novel and its many adaptations will enjoy watching a new take on the Lizzie/Darcy relationship.
2. Emma Approved
Emma is a modern-day retelling of Jane Austen's Emma. Emma Woodhouse (Joanna Sotomura), a life coach, decides to document her achievements against the advice of her business partner, Alex Knightley (Brent Bailey). The series depicts Emma's many attempts to help her clients, including her personal assistant, Harriet (Dayeanne Hutton), reach their best lives.
Viewers will not be disappointed in the character development throughout the series, and the chemistry between Emma and Alex will keep viewers watching.
3. The New Adventures of Peter and Wendy
Based on J.M. Barrie's Peter Pan, The New Adventures of Peter and Wendy follows Peter Pan (Kyle Walters) and Wendy Darling (Paula Rhodes) and friends as they live their lives in magical Neverland, Ohio. The series takes a new approach on the Peter and Wendy relationship by having both Peter and Wendy twenty-somethings trying to explore adulthood.
Even though this series is loosely based on the novel, the series maintains that whimsical feeling and never-growing up theme that many find in Barrie's novel. Viewers will have the theme song stuck in their heads for days, while wishing Neverland, Ohio really existed.
4. Classic Alice
An original series, Classic Alice follows Alice Rackham (Kate Hackett) who is a college student studying to be a future writer. She decides to live her life according to classic literature, while her friend Andrew Pritchard (Tony Noto) documents the experiment through a vlog.
As the series progresses, Alice learns that reality does not always emulate books. Viewers will find themselves relating to Alice's own struggles, such as to maintain good grades, living up to expectations, and the fears of post-grad life. This series also interests viewers to read more classics, so now they have the excuse, "I'm reading Crime and Punishment to keep up with Alice."
So, when you book lovers have no idea what to read or watch, these series will keep you entertained for days, and maybe even inspire you to add more books to your reading lists.
Discuss This Article
More Uloop Entertainment Articles
COLLEGE HOUSING LISTINGS
See all COLLEGE Housing Listings
GET TOP STORIES DELIVERED WEEKLY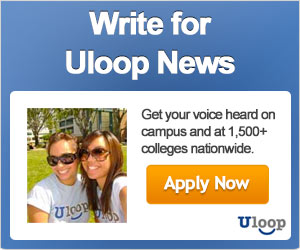 TOP COLLEGE NEWS