Post Classifieds
10 Reasons We Should Go To The Gym
With summer right around the corner, it's about time to start hitting the gym again.
While working out is typically not something we love to do, it's something that we absolutely should do, and here's why.
1. To be healthy
Many people think that as long as you eat semi-decent foods and walk to class every day, you're being healthy. This is extremely wrong. Being healthy involves so much more than that, working out included.
While you don't need to necessarily run several miles every day, at least getting on the treadmill for 30 minutes every day is a start in the right direction. While time is usually the issue, especially with college students, making the time to get healthy is a decision you won't regret later on.
2. To look good
There isn't much else more motivating than looking at yourself in the mirror and not being happy with what you see. Rather than putting off the workout that you know you need, pay attention to what your body is telling you and get over to the gym.
While looks definitely aren't everything, doing what you can to look good isn't a bad thing. And with swimsuit season coming up quickly, make sure you're ahead of the game by heading to the gym right away.
3. To eat what you want
It's no secret that salad isn't always satisfying. In fact, most people become depressed with their meals when they're limited to foods they can't stand because they're trying to lose weight.
Wouldn't it be easier if you could work out at the gym and come home to food that you actually want to eat? This isn't to say going to the gym gives you the freedom to eat junk food all day long, but that you have more freedom to have that bag of popcorn after a long week of working out at the gym.
4. To relieve stress
School is stressful. There's no doubt about that. And the best way to relieve that stress is to head on over to the campus gym. While your initial reaction may be to go sit on the couch and flip on the TV for some relaxation, working out is far more likely to relieve your stress.
Whether you're on the elliptical or lifting weights, your workout routine is going to be the ultimate stress reliever.
5. To procrastinate
We love to procrastinate. Got a test on Friday? Looks like you're not looking at the study guide until Thursday. Paper due on Thursday? Looks like you're pulling an all-nighter Wednesday to write that bad boy.
What better way is there to spend your time procrastinating homework than to head on over to the gym? It will not only kill time but also give you that feeling of accomplishment that you'll probably need since you've done nothing else today.
6. To get out
Staying cooped up in the apartment/dorm all semester isn't healthy, and is more than likely going to make you depressed. So rather than sitting around feeling bored, use your free time to head over to the gym.
You are not only getting out of the apartment, but also staying healthy. That's more than you can do sitting on the couch.
7. To improve your sleep
Working out has been proven to help your sleep, yet another benefit to be gained in visiting the gym. So if you are an insomniac, go to the gym. Working out can help you sleep longer, and also more soundly.
So next time you feel like you're losing sleep, keep this little tip in mind and pay a visit to your campus gym.
8. It's free
Most campus recreation centers are included in the price of your tuition, making them practically free for your use. So why wouldn't you take advantage of it while you have it at your disposal?
So long as you have a gym to use, it would be stupid not to use it. So do the smart thing, and take advantage of your free gym. Because they won't be free from here on out.
9. The weather doesn't matter
The weather is one of the least motivational elements when it comes to working out, and the gym eliminates all excuses.
Did you ever skip a run because it was too cold outside? Luckily enough for you, the gym is inside and eliminates this problem altogether. You're welcome.
10. To be more athletic
And last, but not least, is the fact that going to the gym can help to make you more athletic in general. You will no longer be winded from walking up your staircase, and you'll actually be able to finish a pickup game of basketball without sounding like Darth Vader.
Going to the gym has so many benefits that it's hard to ignore its importance. So keep these ideas in mind next time you're putting off working out, because there are so many reasons you should be going to the gym.
Discuss This Article
More Uloop Health Articles
COLLEGE HOUSING LISTINGS
See all COLLEGE Housing Listings
GET TOP STORIES DELIVERED WEEKLY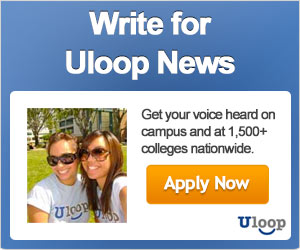 TOP COLLEGE NEWS