Post Classifieds
Sodexo To Implement Changes To Better Animal Welfare
For all the health nuts and animal rights people, listen up, because Sodexo, the leading Quality of Life Services company in the U.S, Canada and Mexico, has announced that they are taking new steps to improve animal well-being through its supply chain, according to a recent press release.
The company specifically cited the elimination of the use of veal crates by 2017 and an extension to its previous commitments to source all of its shell eggs from cage-free systems by now moving to source all of its liquid eggs from cage-free hens by 2020 as two of the additional steps the company is looking to implement.
"We see animal welfare, including these new measures for cage-free eggs and crate-free veal, as a key component of a sustainable supply chain alongside food safety, food security, nutrition and science-based environmental practices," said Deborah Hecker, vice president of Sodexo sustainability and corporate social responsibility.
What does this mean exactly for the average person?
Well, Wayne Pacelle, president and CEO of the Humane Society of the United States stated that he believes the announcement is "surely one of the biggest decisions in the food sector from an animal welfare perspective."
Sodexo has operations in 80 countries, so taking on these reforms is actually a big deal. According to the press release, Sodexo sources about 20 million pounds of liquid eggs a year from 750,000 egg-laying hens. The implementation of veal-free crates and cage-free hens is a giant national endeavor for the company to take on, forcing changes in many dominant animal food facilities.
What this means is that with more efficient regulations, the concerns relating to animal productions will be reduced. Hopefully, this will mean better quality eggs, and pork and less stress for animal rights activists because of the bettering of treatment of the animals raised to produce this food.
"With an annual spend of nearly $900 million on animal proteins in the U.S., Sodexo has established sustainable purchasing practices with suppliers that drive humane treatment of animals throughout our supply chain," Hecker said.
More good news is that the press release highlighted even further steps that the company is also looking to promote in the future. Sodexo is working with suppliers to apply pain relief protocols with de-horning, castration and tail-docking procedures. While pain relief protocols are a good start, the company plans to eliminate these procedures to improve the treatment of farm animals.
"By committing to source all egg products exclusively from cage-free hens, Sodexo has built on an already strong set of animal welfare policies, with this latest pledge affecting the removal of 750,000 hens annually from extreme confinement in battery cage systems," Pacelle said, adding further commendations about Sodexo in the press release.
If animal and food lovers are looking for any more reasons to love Sodexo's dedication to not only animal well-being but also human well-being, then listen to this:
This month, Sodexo was ranked for the eighth consecutive year as the best-performing company for economic, social and environmental performance in the benchmark RobecoSAM Sustainability Yearbook 2015. This earned the company Industry Leader and Gold Class recognition.
Based on further research of the RobecoSAM Sustainability Yearbook, this is an assessment that over 3,000 of the world's largest companies are invited to participate in, compiling "one of the largest global databases on corporate sustainability," according to the RobecoSAM website.
So basically Sodexo is being even more awesome this year and their passion for ethical sourcing animal welfare will not only raise further awareness of the degrading treatment of animals in food production farms but will also raise the standards for smaller food farm companies looking to stay competitive with Sodexo regulations.
To learn more about Sodexo and all that the company does, especially about their passion for animal welfare, visit SodexoUSA.com.
Discuss This Article
More Uloop Health Articles
COLLEGE HOUSING LISTINGS
See all COLLEGE Housing Listings
GET TOP STORIES DELIVERED WEEKLY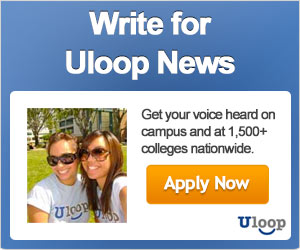 TOP 5 NEWS ARTICLES