Post Classifieds
The 4 Most Universally Flattering Dresses
We all know how important it is to dress for your body type. No one is built the same and every piece of clothing is not meant to look good on every body type.
Now that we're in college, we're no longer carefree, shapeless children who can wear whatever we want. We're adults with curves and areas on our bodies that we're happier with than others and because of this, we've learned to dress for our body types and enhance those areas that we love, while hiding the ones that we don't.
We've come to accept that crop tops are made for people with toned tummies, just like rompers aren't made for people with super long torsos. It's just a fact of life that not every piece of clothing is going to look good on you.
However, there are some pieces of clothing that look good on virtually every single body type. A crisp white blouse looks good on anyone, just like a trench coat looks good on anyone. There are certain styles and pieces that are universally flattering on anyone and everyone.
Dresses, at least a lot of styles, typically flatter just about any body type. Let's look at some of the most flattering dress styles that will work for you no matter what shape or size you are.
1. Shift Dress
A shift dress is a shapeless dress that is typically pretty short. When most people think of a shift dress their minds most likely go straight to the '60s when the shift dress was incredibly popular. Fashion icon Twiggy was known for pulling off a shift dress flawlessly.
That doesn't mean you need to have the measurements of a super model to pull this dress off, though. The shapelessness of the dress might have you terrified of how it will look on you if you have a full figure, but throw those worries out the window.
The shift dress easily glides over any bulges or lumps or extra skin you might be worried about and leaves you looking sleek and fashionable!
And for those of you who are on the thinner side, go for a shift dress that's super short and pair it with a pair of killer high heels. The result will be your legs looking like they're a mile long. You'll want to rock a shift dress every day of the week.
2. Wrap Dress
We have fashion designer and legend Diane Von Furstenberg to thank for this second universally flattering dress.
While she didn't necessarily "invent" the wrap dress (we have designers from the 1930s and 1940s to thank for that), she is largely responsible for its popularity today thanks to her "reinvention" of this dress which is a knee-length, jersey knit, long-sleeve dress that wraps around the body and ties together on one side.
Part of the reason this dress is so flattering on everyone is that it truly celebrates and doesn't try to hide the female shape. The tie on the side works to define your waist and the V neckline defines your chest.
No matter how small or big you are, you can't go wrong with defining your waist. It instantly makes your shape more womanly and thin at the same time. If you don't already have a wrap dress in your closet, go buy one now!
3. Paneled Dress
A paneled dress is a dress with different colored panels on it. The panels on the outside are a different color than the middle panel, and this is exactly the reason this dress is so flattering.
The different colored outside panels draw the eye in near the waist. This helps create the illusion of a thinner waist and thinner frame in general. No one can complain about that!
A-line Dress
The a-line dress definitely deserves a place on this list due to its super flattering shape. Not so coincidentally, this dress style has been around forever and many women love it.
An A-line dress is cut so that the shape of the skirt looks like the letter "A." The skirt part of the dress is fitted at the waist and then gradually flares out until the end.
This style is so flattering because it glides over many women's trouble spots: the hips and the stomach. If that sounds like you then this dress is what you're looking for, but even if you love your hips and stomach, this dress looks good on any shape and size.
We may not be able to wear anything we want like we could when we were younger, but that doesn't mean we drastically need to cut down our wardrobes to only a few styles and cuts.
There are pieces of clothing that look good on anyone and everyone and these universally flattering dress styles are the ultimate proof.
Discuss This Article
More Uloop Fashion Articles
COLLEGE HOUSING LISTINGS
See all COLLEGE Housing Listings
GET TOP STORIES DELIVERED WEEKLY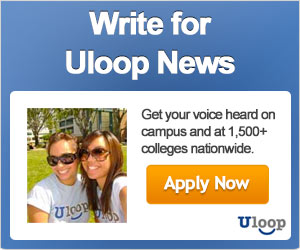 TOP COLLEGE NEWS