Post Classifieds
The Ultimate Road Trip Bucket List for College Students
Most college students live on a pretty tight budget and are generally strapped for cash which can make visiting cool places harder to do.
Luckily, you don't always have to fly to wherever you want to go on your winter or spring break or when you're off for summer. No matter where you live or where you go to school, there's always somewhere interesting you can visit by taking a road trip.
Here's a list of some of the major ultimate road trip destinations for college students that you have to put on your bucket list.
New York City, NY. This metropolis has so much to offer, from the culture to the nightlife.
Staying in the city can quickly deplete a college student's road trip budget so sleeping just outside the city and taking the subway in is a better option.
Once in New York, there are lots of museums to visit as well as Central Park, Rockefeller Center, Times Square, The High Line and more.
Museums like The Met and Guggenheim cost over $20 to get in, as does the Empire State Building. You should also make time to visit the Ground Zero memorial and the Statue of Liberty, both of which require tickets.
However, you can pick and choose what you want to spend money on and there are plenty of things to do in the city that are free.
Washington D.C. The nation's capital is a cool place to visit and must be on your bucket list.
Staying overnight in D.C. can be a bit expensive but if you stay just outside the city in Maryland or Virginia, prices are a lot more reasonable.
Luckily, even if you do have to pay more for accommodations, many of the attractions in D.C. are free. Plenty of museums don't require a cover charge, including the National Air and Space Museum and the National Museum of American History.
You can also hit the National Mall, walk through Georgetown, and in the early spring, you can see the cherry blossoms in bloom or starting to blossom.
New Orleans, LA. This city is a great place to visit, especially if you're over 21. With a busy bar scene, New Orleans is a great destination for college students, and not just during Mardi Gras.
The best time to visit is really anytime except summer as it gets unbearably hot. There's tons to do, like walk through the charming French Quarter, hit Bourbon Street, ride the St. Charles streetcar or Canal Street Ferry, or go on a ghost tour in an old cemetery.
Plenty of attractions are free, which is great because then you can spend your money on deep South recipes, like gumbo, and on drinks at the bars.
Miami, FL. The spring break capital is a must-visit destination for college students, especially during winter or spring break when most of the U.S. is feeling the cold.
There are tons of great beaches to hang out on, work on your tan, and rub elbows with the "beautiful people" and the club scene is raging, too.
You can also go on one of the numerous Art Walks Miami offers, hit Ocean Drive or the downtown waterfront, or see an outdoor movie at Soundscape, all free of charge.
Miami is also close to the Florida Keys so you can extend your trip from Miami to Key West and other nearby destinations for an even better Florida road trip experience.
San Diego, CA. Road tripping up and down the California coast would be awesome, but one city you've got to put on your bucket list is San Diego.
With tons of boardwalks featuring ice cream shops, amusement park rides, and carnival games, this metropolis is an awesome place to visit.
There are lots of free things to do, including going to the many Pacific Ocean beaches, visiting La Jolla Cove or Balboa Park, and walking around downtown and seeing the bay.
You can also take the time to drive to Mt. Laguna via the scenic Sunrise Highway and take a hike. San Diego also has an active nightlife, with lots of cool clubs, bars, and restaurants college students will enjoy.
Austin, TX. This Texas city has a lot to offer and tons to do, including visiting natural springs and beautiful lakes, going horseback riding, seeing the Cathedral of Junk, and picnicking at the numerous parks.
Austin manages to have big-city appeal while being a small enough place to easily navigate and has something for everyone.
You can take a free guided walking tour, hike up to Mount Bonnell or swim at the Hamilton Pool or Barton Springs Pool. At night, you can hit Dirty Sixth Street, which has tons of bars, clubs, and other great entertainment-filled destinations.
Chicago, IL. Chicago can be a pricey city but there are still plenty of free things to do that college students will like.
You can go to the Skokie Northshore Sculpture Park, the Museum of Contemporary Photography, see the Buckingham Fountain or the Bean, and hit the Navy Pier or Millennium Park.
Plus, Chicago is home to Second City, a comedy sketch troupe whose alumni include Stephen Colbert, Tina Fey and many other Saturday Night Live stars, and they offer some free improvisation sets people can attend.
Chicago's also got tons of amazing bars and restaurants with some of the best deep dish pizza in the country.
So when you're deciding where to go on your road trip during a college break, consider putting some of these awesome destinations into your GPS, or at least putting them on your ultimate road trip bucket list.
Discuss This Article
More Uloop Entertainment Articles
COLLEGE HOUSING LISTINGS
See all COLLEGE Housing Listings
GET TOP STORIES DELIVERED WEEKLY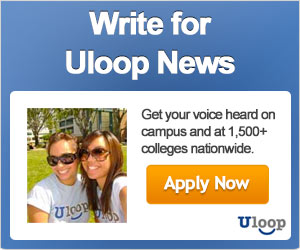 TOP COLLEGE NEWS