Post Classifieds
Orange Is Still The New Black: A Review Of Season 2
In today's world there may not be a single website more loved than Netflix. The easy access to all of those shows and movies is what gets many people through the day.
But what began as an online movie and television archive has evolved into one of the premier entertainment providers in the world. Netflix changed the game when they began offering original programming. Now the website is home to some of the most critically acclaimed shows currently airing.
"House of Cards" has become a cultural phenomenon, even garnering twitter recognition from President Obama, "Arrested Development" made a triumphant return to its long-suffering fans, and now "Orange is the New Black" has just completed its second successful season and has fans eagerly awaiting the already confirmed third.
Creator Jenji Kohan ("Weeds") has crafted an incredibly unique and groundbreaking series based on the memoir by Piper Kerman (who serves as a consultant on the show). The show is populated by a colorful cast of characters that surround Piper Chapman (Taylor Schilling) and explores the many facets of prison life and U.S. Department of Corrections.
Season 1 of the show saw the creation of a passionate fan base who binged Piper's dramatic and comedic adventures in the 13-episode run. This inaugural season was a huge success, both critically and commercially. "Orange is the New Black" became Netflix's most watched original program and was nominated for a Golden Globe, four Critics' Choice Awards and even a Grammy (for its theme song "You've Got Time").
But now season 2 has been available for streaming for about a week, and most fans of the show have completed the newest 13-episodes. So without further ado, here's a rundown of season 2 of "Orange is the New Black" (no spoilers, don't panic).
Season 2 picks up where the season 1 finale left off: Piper has been locked up for her beat-down on Pensatucky and has a whole new set of problems waiting for her upon release back into minimum security. These problems include, but are not limited to, increased racial tensions among the inmates, a death in her family and further complications in her relationships with her friends and family on the outside.
With the huge success of the first season, Jenji Kohan and co. were allowed to take more liberties with the stories they told. Season 2 still features Piper as the central character, but branches off to many other inmates more frequently to explore new dynamics and relationships. This allows for more interesting stories to be told and gives several immensely talented actors and actresses chances to grab hold of the spotlight.
Schilling is once again phenomenal as Chapman as she continues to evolve and allow her prison experience to change her as a person, for better or worse. But her performance is outshone by those of Uzo Aduba and Kate Mulgrew who play Crazy Eyes and Red. They are both given much more to do this season, with Red becoming arguably as central a character as Chapman. Aduba in particular gives an incredible performance; if she isn't recognized at the Emmys and Golden Globes this coming year it will be one of the biggest oversights in recent memory.
This season explores the newly polarized factions of the prison, with Red's white girls and old women, Mendoza's Hispanics, and new character Vee Parker's (Lorraine Toussaint) aggressive black gang. The ongoing wars, especially between Vee and Red, serve as the most compelling and exciting drama of the season.
There are so many great characters and performances that it's difficult to find fault. The only part of the season I could consider disappointing would be the lack of screen time for Lauran Prepon, who plays Alex Vause, and Pablo Schreiber, who returns as George "Pornstache" Mendez, back from suspension, later in the season. Mendez' return adds a new shot of energy to the series you didn't even realize was missing. He remains one of the most interesting characters "Orange is the New Black" has to offer.
The under-use is a disappointment, but the screen time is far from wasted. Season 2 is spent further developing the show's characters both in real time and through flash backs. Much needed backstory is given to Taystee (Danielle Brooks), Morello (Yael Stone) and Miss Rosa (Barbara Rosenblat). Their flashbacks, especially Morello and Miss Rosa, are without a doubt the most interesting to date. Although, I'm still waiting on a Yoga Jones flashback, hopefully with Patton Oswalt guest starring.
But as amazing as the back stories are, "Orange is the New Black's" real strength is how wonderfully complex its characters are. "Villains" of the past season, such as Pensatucky and Healy, become characters you can sympathize with and enjoy. By the end of season 2 there are no "villains" left standing. Sure many of the characters scheme and stab each other in the back, but even the inmates won't tolerate pure evil.
One of the most pleasant surprises of the new season was the show's ability to create drama outside of the prison. Larry (Jason Biggs) is given plenty of room to deal with the fallout of his and Piper's breakup. His character arc is actually one of the more interesting of the season and has huge implications going into season 3.
In the end, season 2 is another job well done. I'm genuinely disappointed to not have any more episodes to watch until next year and I'm excited for the show's future.
"Orange is the New Black" is one of the best shows currently running and if you haven't caught up already you're missing out in a big way. This show, and in particular this season, is one to remember.
Discuss This Article
More Uloop Entertainment Articles
COLLEGE HOUSING LISTINGS
See all COLLEGE Housing Listings
GET TOP STORIES DELIVERED WEEKLY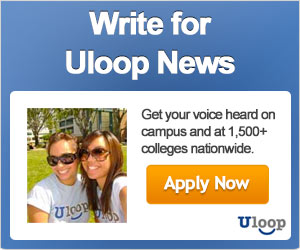 TOP COLLEGE NEWS