Kickstart Your Career:
Join the Uloop News Team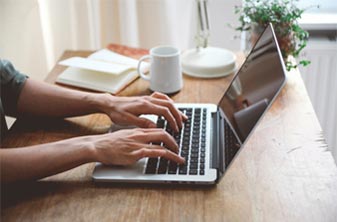 Join the Team
Uloop News is one of the fastest growing news sites written by current college students for college students. Our college student writers cover campus and entertainment news, events, local businesses, sports and a variety of related topics. Many have also been featured on the Huffington Post, Buzzfeed and Business Insider thanks to our content partnership program.
Rewards
- Training from our experienced staff and editorial team
- Meet and network with writers from across the country
- Experience to add to your resume and writing/editing portfolio
- Opportunity to receive course credit
- Opportunities for advancement
Testimonials
Lili Gevorkian, Cal Poly
Uloop has given me a platform to post thought-provoking articles and exercise my skills in writing to an audience. The flexible posting schedule has been a convenient way to put my love for writing to work as a science major. I would recommend writing consistently, whether for Uloop or on your own, to grow as a thinker, communicator, and human being.
Megan Patiry, Academy of Art
Uloop gave me the instruction and exposure I needed to further my writing career and develop my editorial skill set. In writing as a National Columnist, I was able to have my articles featured on several news outlets, as well as journey deeper into the role of the journalist.
Bryce Buchmann, Texas A&M
Writing for Uloop was the first job I've had in journalism and it provided me with skills and experiences which will help me for years to come. With Uloop, I've had the opportunity to get to know people around the country, and I've been introduced to a variety of people on my campus as well.